Days Of Discovery – Keynote Speaker Yu Ouyang
April 2, 2021 @ 9:00 am

-

10:00 am
How has the Biden administration lived up to its promises so far? Yu Ouyang, PNW's assistant professor of political science, answers this in his keynote speech.
The Biden Administration: Campaign Promises and an Initial Assessment
What should we make of the Biden administration's first months in office? Presidential candidates often make promises to key constituents during the campaign in order to win elections. Yet, once in office, they must confront the challenges of governance and the difficulties of achieving their policy goals in a polarized political system.
Ouyang will offer an initial assessment of the Biden administration's actions since inauguration, in the context of the policy promises made during the 2020 Presidential Election. Specifically, he will focus on how the administration's uses of its appointment and unilateral powers have advanced its policy goals and fulfill the various promises made during the campaign.
About the Speaker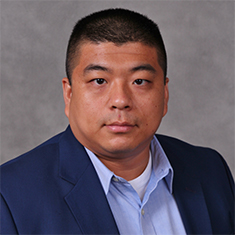 Ouyang's research focuses on executive power and actions. His Ph.D. dissertation examines how, why and the extent to which presidents issue unilateral directives such as executive orders to make public policy.
In addition, his research also examines how presidents manage the bureaucracy through presidential appointments and the importance of social media and Twitter in presidential communications.
Ouyang's teaching responsibilities include introductory and upper-level courses in American politics and quantitative methodology.
LEARN MORE ABOUT DAYS OF DISCOVERY
Explore John Durocher's Keynote Talk
To request a disability-related accommodation, please contact the Office of Institutional Equity at oie@pnw.edu or (219) 989-2163 five days prior to the event.