Giving Tuesday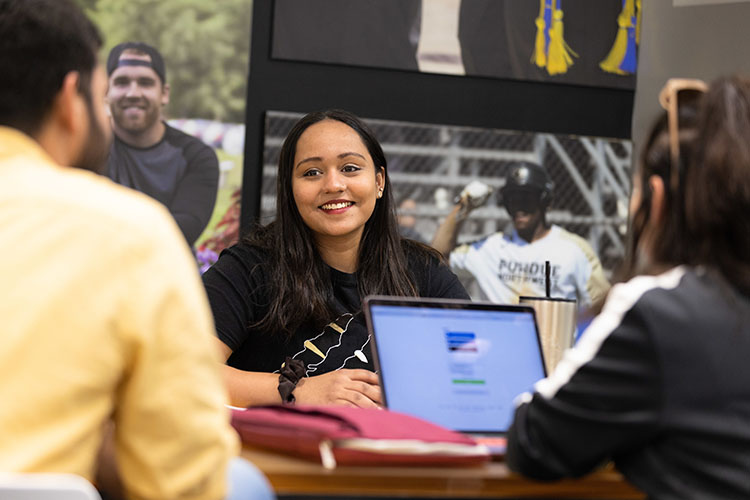 Be a part of something BIG!
Purdue University Northwest is proud to participate in #GivingTuesday. This global day of giving invites individuals to celebrate the holiday season by giving back and creating change in their communities and their world. Together, we can make a difference.
Give to Support Student Scholarships
Scholarships are vital to the success of our students and their ability to earn their degrees. Scholarships not only reward our deserving PNW students with financial assistance but also give them the time needed to concentrate on learning and achieving in and out of the classroom. Any gift, regardless of the amount, has an impact on our students' lives.
"Due to receiving a scholarship, I was able to enroll another semester at PNW, not just as a regular student, but as the new President of Pi Sigma Alpha (Political Science Honor Society/Club). Being a student here at PNW is making a significant difference in my life. Generous donors like you are helping those differences happen."
– Sandra, a current PNW student
Please consider a donation to our PNW Scholarships, or another area of your choice, for our deserving students.
To request a disability-related accommodation, please contact the Office of Equity, Diversity and Inclusion five days prior to the event at edi@pnw.edu, 219-989-2163 (Hammond Campus) or 219-785-5545 (Westville Campus).