Lunch and Lead Event: Servant Leadership
November 7 @ 12:00 pm

-

12:45 pm
The phrase 'servant leader' is a seeming contradiction. Servants and leaders are often (mistakenly) seen as opposites, leading to a common misperception that Servant Leadership is soft leadership. In reality, Servant Leadership is about making a difference through a mindful and helpful perspective.
Many leaders find it difficult to transition from the power and authority that comes with their role in a more traditional command-and-control leadership structure. They cannot yet see themselves as servant leaders.
In next month's Lunch and Lead, you will learn that traditional leaders have nothing to fear and everything to gain from adopting a value-creation, trust-based servant leadership approach.
Our guest leader is Jen Trowbridge, President and CEO of Northwest Indiana Community Action, an agency focused on mitigating poverty and the health-related social needs that arise from nutrition access, housing, and lack of resources.
About Guest Speaker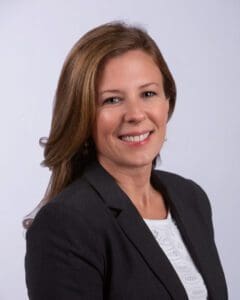 Leading teams that impact 60,000 lives a year, Jennifer's background prepared her for this important role. She is a native of northwest Indiana and built her career around the underserved. Jennifer's leadership tenure spans more than 15 years with experience in both for-profit and non-profit agencies.
Her professional experience allowed her to live and travel in urban areas, rural cities, overseas, and southern and east coast states. She has served people with intellectual and developmental disabilities, veterans, infants and children, and family caregivers for older adults. She earned her Bachelors in Psychology, Masters in Business Administration and a Doctoral Certificate in Strategic Leadership.
Presented by the Leadership Institute and Society of Innovators at PNW, Lunch and Lead is a free virtual speaker series designed to help community and business leaders develop knowledge and skills while raising awareness of best practices from other leaders across Northwest Indiana and beyond.
To request a disability-related accommodation, please contact the Office of Institutional Equity at oie@pnw.edu or (219) 989-2163 five days prior to the event.