Lunch and Lead: Exceptional Leadership Straight From the Army
February 9, 2022 @ 12:00 pm

-

1:00 pm

Free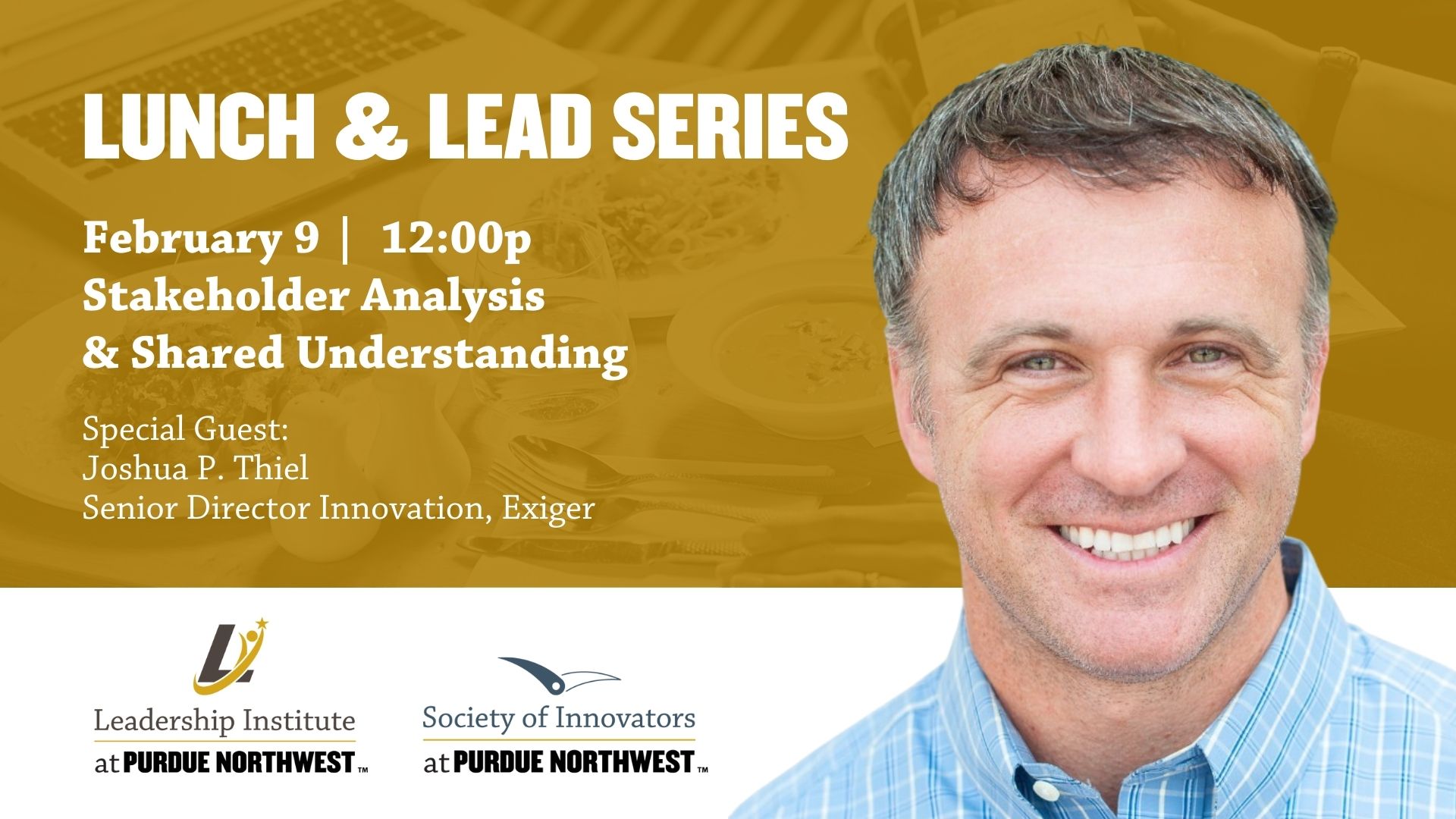 Lunch and Lead: A Virtual "Food for Thought" Series
Stakeholder Analysis & Shared Understanding with special guest Joshua P. Thiel.
How can we best advance our projects forward, especially during a time of continued uncertainty? A shared understanding between stakeholders is commonly seen as essential to the success of our operations, but success is not always easily accomplished.
In this month's Lunch and Lead session, learn leadership principles used by the U.S. Army. The most exceptional leaders interact with their employees and use personal power versus position power to ensure commitment, not just compliance, to common goals.
Josh Thiel recently completed 21 years of U.S. military service in Special Operations. As a Special Forces Green Beret, he specialized in the Middle East, Indo Pacific Asia region, Counter Insurgency, Counter Terrorism and Special Operations in great power competition. After years of leveraging Palantir tech solutions to super empower operations he departed government to pursue game changing technological solutions.
Josh led large units at critical times for the nation. In 2018, he Commanded 2000 U.S. and Coalition Special Operations Troops along with 18,000 Afghan Commandos which conducted 85% of all combat operations. In 2019-2020, Josh was charted to rebuild the Special Operations training environment across the U.S. to account for modern warfare, Russian and Chinese capabilities. His final service was as the Chief Operating Officer for the division size element, Security Force Assistance Command as they begun initial deployments across the globe for strategic partnership.
Josh is the author of six publications. He volunteers as an innovation hackathon judge to advise one the best technology in development for the warfighters. With two Master Degrees complete, he is working toward his Doctorate in Technology and Innovation through Purdue University.
The Lunch and Lead Series is presented by the Leadership Institute and the Society of Innovators at Purdue Northwest.
To request a disability-related accommodation, please contact the Office of Institutional Equity at oie@pnw.edu or (219) 989-2163 five days prior to the event.