Podcast Party – Leah Thomas, The Intersectional Environmentalist
February 28, 2022 @ 4:00 pm

-

5:30 pm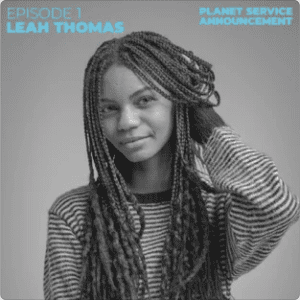 Planet Service Announcement S03 E1: Leah Thomas
Leah Thomas is the author of "The Intersectional Environmentalist: How to Dismantle Systems of Oppression to Protect People + Planet" available March 8.
She discusses systemic racism, lack of inclusion and how to help fix it, allyship and how we can't achieve climate success without first confronting and defeating racism.
After the podcast, we'll have a Red Light/Green Light discussion about it.
Snacks will be provided by the PNW Food Systems Initiatives.
Please bring your drink in a reusable bottle for a chance to win!
Email us for info at sustainpnw@pnw.edu
To request a disability-related accommodation, please contact the Office of Institutional Equity at oie@pnw.edu or (219) 989-2163 five days prior to the event.