Power Onward: Create Your Own Path to Success
What does success mean to you? Getting the right job and the right company? The right degree? Join us for an insightful and engaging conversation with Jaime Casap, former Google Education Evangelist, who will share his own experiences as a first-generation college student.
Focusing on the importance of expanding your network while you are in college, Jaime will lead a "think tank" style discussion focusing on how college students today can create their own experiences and recognize the power of their potential.
About Jaime Casap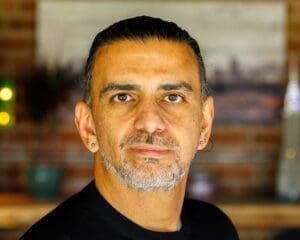 Jaime Casap served as the Chief Education Evangelist at Google for more than 14 years and was the second member of the Google for Education team. In that time, Jaime launched Google's GSuite tools into higher education and K12. He also launched Chromebooks into education and was the creator of the Google for Education Transformation Framework, a holistic approach to education transformation.
Now, Jaime is partnering and collaborating with higher education institutions, school systems and businesses around the world, helping them build transformational policies and practices to elevate education and bring equity, diversity and inclusion into their policies and practices.
He is the co-author of "Our First Talk About Poverty," as a way to talk to children about poverty. He is currently working on his next book on his journey from the Ghetto to Google and all the lessons learned on the journey.
To request disability-related accommodations for this event, please contact the Office of Equity, Diversity and Inclusion at edi@pnw.edu or 219-989-2163 for the Hammond Campus or 219-785-5545 for the Westville Campus five days prior to the event.
To request a disability-related accommodation, please contact the Office of Institutional Equity at oie@pnw.edu or (219) 989-2163 five days prior to the event.