Sinai Forum: An Overview of the Pandemic from the Inside with Deborah Birx, MD
October 17, 2021 @ 4:00 pm
Join the Sinai Forum at Purdue University Northwest for An Overview of the Pandemic from the Inside with Deborah Birx, MD.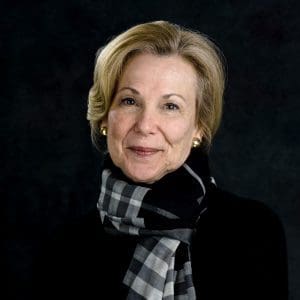 Dr. Birx is a world-renowned medical expert and leader whose long career has focused on clinical and basic immunology, infectious disease, pandemic preparedness, vaccine research, and global health. Her career began with serving the United States as a colonel in the Army, and later turned into running some of the most high-profile and influential programs at the U.S. Centers for Disease Control and Prevention (CDC) and U.S. Department of State.
Most recently, Dr. Birx served as the White House Coronavirus Response Coordinator where she used complex data integration to drive decision making, providing recommendations to Vice President Michael Pence and working closely with state officials across the country to provide state-specific advice and guidance.
Location
Purdue Northwest James B. Dworkin Student Services & Activities Complex
1401 South US HWY, 421
Westville, Indiana
*PNW will follow all state, local and university health and safety protocols. Should the situation in the surrounding community cause a change in the plans for these events, PNW would notify all ticket holders of the changes as soon as possible.
To request a disability-related accommodation, please contact the Office of Institutional Equity at oie@pnw.edu or (219) 989-2163 five days prior to the event.