Mail Services
Mail services is designed to deliver U.S. mail and campus mail to all departments and staff members. The service is established to deliver mail within a place of business.
Complete the request form and attach it to the package to be shipped. General Services staff will pick up the package during the mail or it can be delivered to General Services. All Packages should be prepared for shipping and a completed shipping label should be affixed to the package.
Daily Mail Delivery
General Services staff pick up and deliver mail two days per week:
Hammond: Monday and Wednesday
Westville: Tuesday and Thursday
Outgoing mail not picked up during the mail pick up should be brought to General Services by 2:15 p.m. to be mailed out that day.
Courier Service
General Services staff will transport to and retrieve items from the Westville campus on Friday mornings. Items to be delivered to the Westville campus should be brought to General Services.
Courier Directions
Please fill out the interoffice envelope completely. Use the person's full name, department and building.
On the line below that information, please write "COURIER" and indicate which campus you are sending it to.
Please make sure you keep a copy of what you are sending.
NOTE: Boxes or heavy items cannot be sent through courier mail. Provide an account number and we can send UPS.
Instructions for Shredding Confidential Material
Documents to be shredded should be boxed up and sealed. Boxes should be clearly labeled "shred". Call extension 2458 or email generalservices@pnw.edu with the location of the items to be shred. The following items should not be sent to shred:
Ring binders
Spiral bound notebooks
Binder clips
Plastic items
Text books
Metal file holders
Electronics
Rubber bands
Magazines
Metal items (Paper clips and staples can be included with shred materials)
FAQs
Stamps should be purchased from the USPS using the department Pcard.
Contact the shipper and make sure the package was sent
Find out if it was sent via United States Postal Service (USPS), Federal Express or United Parcel Service (UPS)
Get the tracking number for the package
If the package was sent via United Parcel Service (UPS), Westville contact ext. 5336, Hammond contact ext. 2458.
If the package was sent via Federal Express or through the Postal Service, Westville contact ext. 5550, Hammond contact ext. 2458
Please contact us at Westville ext. 5550 or Hammond ext. 2458 so we can help you decide what is the best way to ship your package. The university has negotiated contracts with some of the carriers that can save you money. Depending on what you are sending and how quickly you need to get it there, we can help you decide what will work best for your needs. We do have a shipping form you will need to complete and you will also need to provide us with an account number to charge your shipment to.
If you have shipped packages through us before and you know what carrier you want and the type of service you want, please just fill out the proper form and bring it over with your packaged shipment.
It should be in Mail Services no later than 2:30 p.m. If the package is going to an international destination it may require extra time for processing.
Please contact us at least a day in advance if any domestic packages containing hazardous material like dry ice, chemicals, etc. will need to be shipped. We don't need the package 24 hours in advance. We just need all the information so that it can be processed.
No, we no longer sell these items. Packaging material should be ordered from Office Depot using Ariba.
Mail Services should not be used for delivery of personal materials. All personal mail and packages should be addressed to the staff member's home address.
Contact Us
Hammond
University Services Building, Room 4
(219) 989-2458
Westville
LSF Building, 001 C
(219) 785-5550
Staff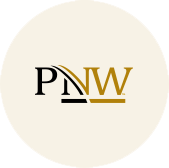 John Pizano
Auxiliary Service Clerk

---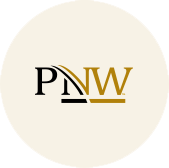 Dianna Vaughn
Print and Mail Services Coordinator

---