Space Management, Planning and Design
We are dedicated to improving the physical learning environment at Purdue University Northwest.
Our department strives to insure that each design of a new or renovated facility provides a functional, visually attractive, economical, safe and accessible environment for the students, faculty and staff. Our team takes great pride in providing timely, cost effective and efficient professional services.
Request Space
Approval process
All space requests must have appropriate Dean or VC approval to be considered.
Campus Planning will review the request and work to provide feasible options.
Office requests can be approved by the Dean or VC the new office area is allocated to. No further approval is needed.
Final approval for more complex requests for space will be made by the SLT.
Request a Project
REQUEST FOR FACILITIES RENOVATION PROJECT
Our Services Include
Remodeling Projects
Space Planning
Project / Construction Estimating
Project feasibility studies
Furniture requests
Space management and space-utilization studies
Conceptual project images
Annual Space Audit
Annual Space Audit
Every campus unit should have a representative to complete the annual space audit for each calendar year.

Campus unit representatives will submit responses to the Higher Education Survey in FM:System, in order to track and update their space usage for the annual space audit. 

To receive access to the Higher Education Survey feature and training, contact Rachel Krcmarich, Campus Planning Admin, rkrcmari@pnw.edu
Explore the resources link for more materials to complete the Higher Educational Survey, our tool for the annual space audit.
PNW pursuing Facilities Renewal Plan
Purdue University Northwest is developing a targeted Facilities Renewal Plan to align the university's physical facility assets with its strategic initiatives, changing academic space needs and student resource expectations.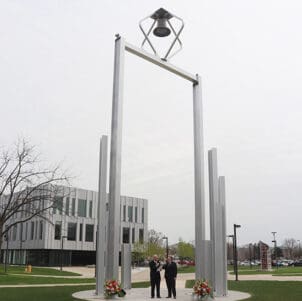 Purdue Northwest Celebrates New Campus Bell Tower
Purdue University Northwest's (PNW) newest structure, a steel bell tower at its Hammond campus, rang its first official chimes April 29 during a ribbon cutting and celebration.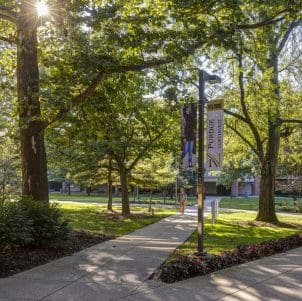 PNW named Tree Campus Higher Education by Arbor Day Foundation
Purdue University Northwest has been recognized as a Tree Campus Higher Education by the Arbor Day Foundation. The university earned the honor for its commitment to effective urban forest management and achievements in best tree management practices.