Space Management, Planning and Design
We are dedicated to improving the physical learning environment at Purdue University Northwest.
Our department strives to insure that each design of a new or renovated facility provides a functional, visually attractive, economical, safe and accessible environment for the students, faculty and staff. Our team takes great pride in providing timely, cost effective and efficient professional services.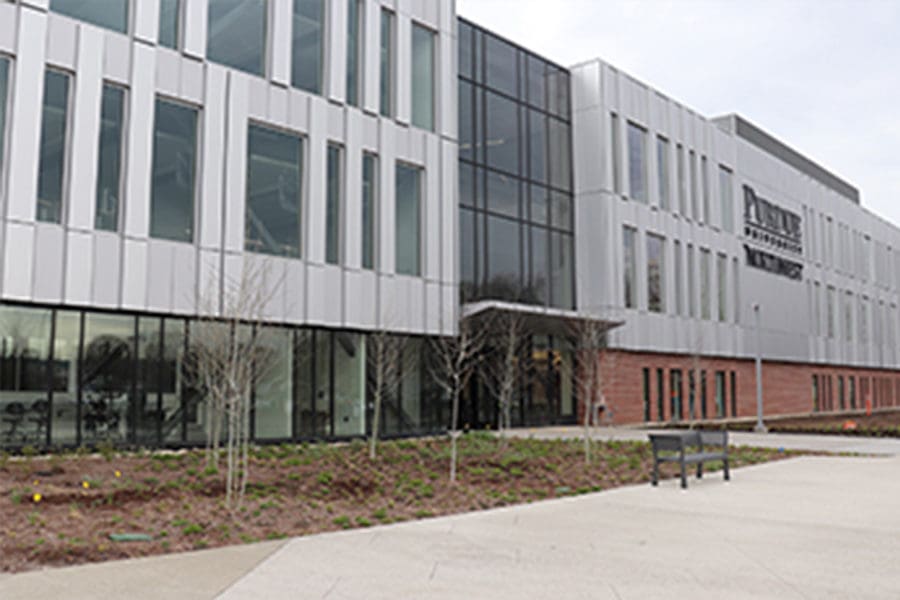 Bioscience Innovation Building
Opening in Fall 2020, the Nils K. Nelson Bioscience Innovation Building will offer a state-of-the-art, STEM-centered facility for PNW's nursing and biological sciences departments.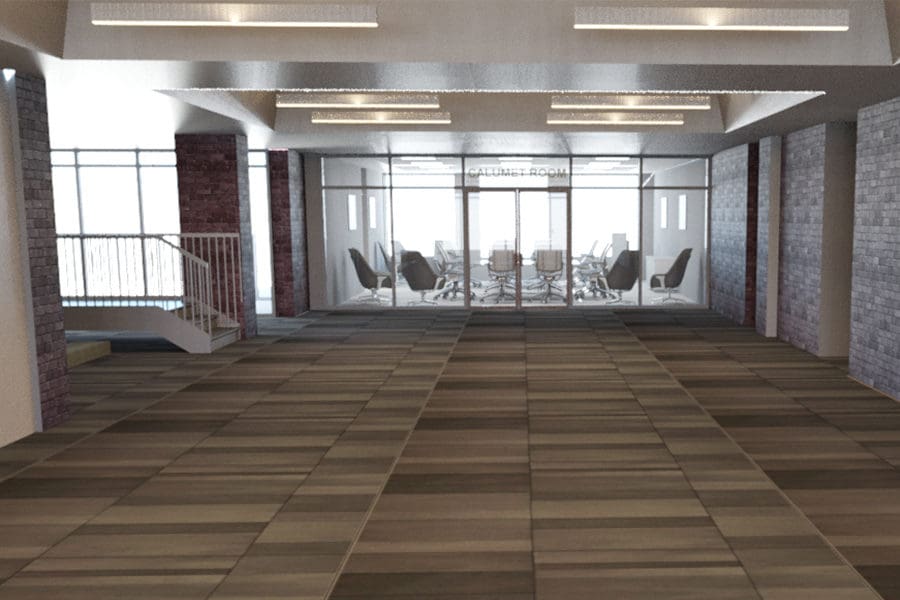 Master Plan
PNW is developing a master plan to align the physical campus with the institution's strategic vision, providing a roadmap for near-term decisions and a framework for the future.
Request a Project
REQUEST FOR FACILITIES RENOVATION PROJECT
Our Services Include
Remodeling Projects
Space Planning
Project / Construction Estimating
Workflow analysis
Project feasibility studies
Furniture requests
Relocation coordination
Facility Assessment: recommendations on marketing, branding and the image of your office.
Space management and space-utilization studies
Conceptual project images
Below is an overview of the process for requesting professional services from Space Management, Planning and Design. This description does not explain all of the scenarios that may be necessary to make a particular project a success.
A project manager will be assigned to every project to assist our clients with understanding our policies and procedures. Our process is designed to be flexible, which results in a level of complexity to meet the needs of our clients, through which your project manager will guide you. It is important that you contact your project manager if you have any questions or concerns about the process.
All projects require submitting an original signed Request for Professional Services (RPS) form to begin the process. You may request a project estimate at no charge.
*To see the major steps in the process at a glance, view the Project Delivery Process.
To request a free preliminary estimate or project feasibility assessment simply fill out the RPS (download the form as an Excel file or PDF) with information to describe your scope of work and desired construction schedule.
Space Manager, Planning and Design will do a quick assessment of the scope and schedule and will provide you with a preliminary scope of work, estimate budget and estimated project duration.
The preliminary estimate and construction work window will be based on many assumptions and should be considered a professional opinion of cost or a ballpark estimate. You will know that the construction budget is an estimate because the word "estimate" will precede the construction amount in the "ESTIMATED BUDGET / AUTHORIZED FUNDING" .
Note that for larger projects those exceeding $100.000 or those that are technically complex, it may not be possible to provide a free estimate; architectural or engineering consultants may need to be engaged to produce an opinion of cost.
If you are interested in proceeding with design, simply return the form with the appropriate account number and authorizing signatures before the stated expiration date on the Request for Project Management Approval Line.
Any construction renovation exceeding $50,000 will require the Office of the University Architect in West Lafayette project management involvement, construction supervision and will be subject to West Lafayette fees, processes and timelines.
The project manager will keep you informed throughout this process. The project manager will communicate the date on which you can expect our detailed design and construction budget as well as updates of our progress.
When design is complete, your approval of design drawings, scope and the construction schedule will be required before we proceed with construction. On large projects you may receive multiple iterations of design to review as it progresses.
Also, when design is complete and approved you will be notified of the project budget. If the new budget exceeds any previously approved amount, the project budget will be updated.
At this time, a Project Initiation Form will be generated. If the project construction amount exceeds $50,000 an advertised construction bid will occur, the Project Initiation Form will be completed based on the bid amount.
At this time funding sources will need to be identified, along with the authorized signatures.  Once the PIR form is returned the project will move into the scheduling and construction phase of the project.
After you have approved the design and scope, Space Management, Planning and Design will transfer the cost construction amount from the authorized account into the construction account established for your project.
The project manager and will be in contact regarding the start of construction. Feel free to contact your project manager with questions or concerns. The project manager will continue to be your liaison and monitor the scope, schedule and budget of the project. Relocations and temporary space assignments will be developed by your project manager.
If changes occur during construction, additional authorization may be required. Your project manager will contact you.
Nothing replaces personal communication, so please feel free to contact us in other ways with any feedback you wish to provide. Your feedback, input are valuable to our execution of a successful project.