South Parking Lot Pedestrian Path
The south entrance to PNW's Hammond Campus will gain a more welcoming feel with this remodel of the parking lot and pedestrian path between the new Bioscience Building and 173rd Street.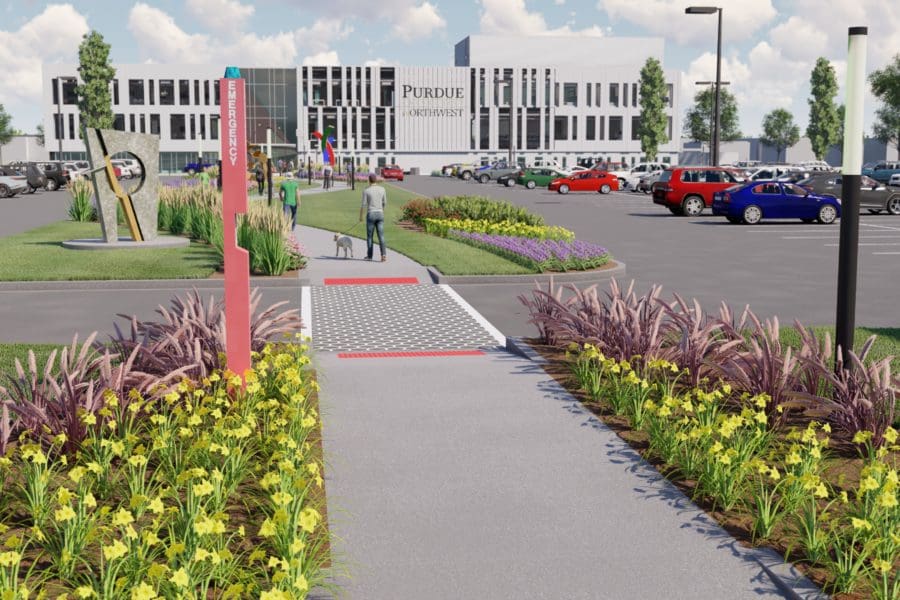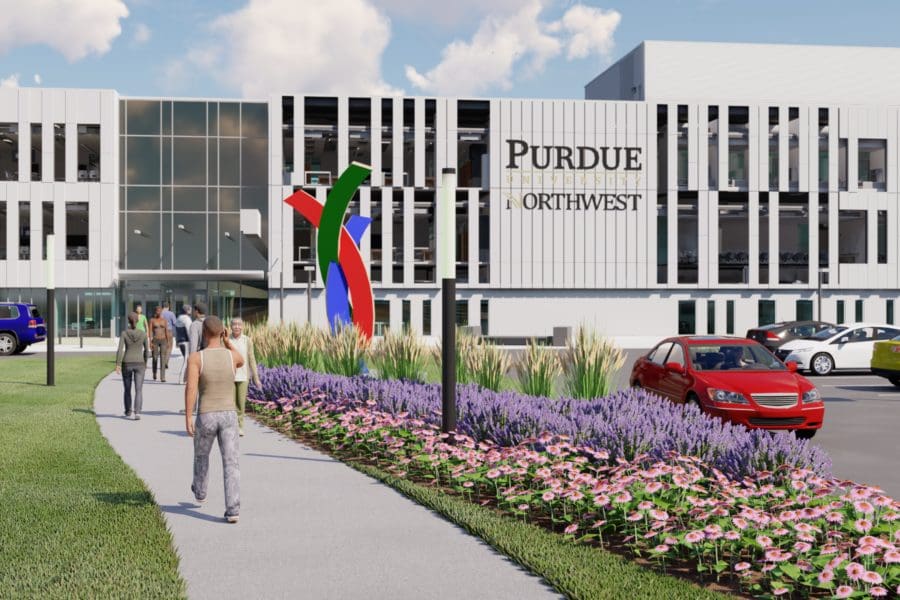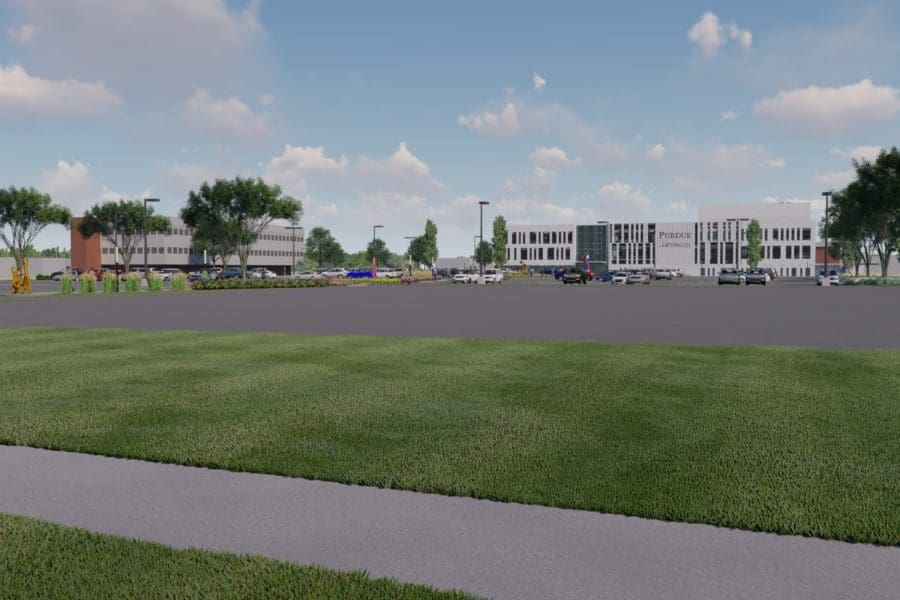 Focused on student safety, this project includes the addition of a 40-foot-wide protected walking path that features a meandering path, artwork and light sticks for soft illumination after dark.
The project will also include the reshaping and resurfacing of the south parking lot to add several parking lot islands. These will allow for new trees to provide shade and reduce the summer "heat island effect" created by the black asphalt.
Another new feature will be a bioswale on the east side of the parking lot designed to passively collect storm water runoff.