Hairong Zhao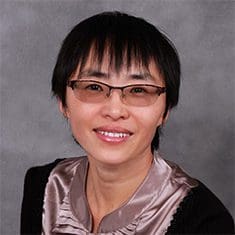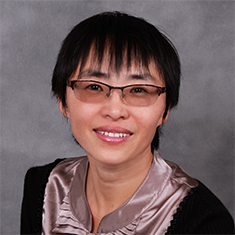 Professor of Computer Science

---
Education
09/2000 – 05/2005 Department of Computer Science, New Jersey Institute of Technology, U.S., Ph.D. of Computer Science
09/1994 – 04/1997 National Key Lab of Switching Technology and Telecommunication Network, Beijing University of Posts and Telecommunications(BUPT), Beijing, P.R.China, Master of Engineering
09/1990 – 07/1994 Department of Computer Science and Engineering, Taiyuan University of Technology, P.R.China, Bachelor of Computer Engineering.
Teaching
CS 27500-001: Data Structures                               TR   9:30am- 10:45am CLO351
CS 27500-002: Data Structures                               MW 9:30am- 10:45am CLO351
CS 41000: Automata and Computability                MW 12:30pm-1:45pm, CLO337
Research Interest
Design and Analysis of Algorithms, Approximation Algorithms, Sequencing and Scheduling, Combinatorial Optimization, Computational Complexity, Computational Geometry, Real-time Scheduling, Operating Systems.
Dissertation
Algorithms and Complexity Analyses for Some Combinatorial Optimization Problems.
Technical Reports
J.Y-T. Leung, and H. Zhao, Real-Time Scheduling Analysis. Technical Report NJIT/WOW 01/C/AW/NJIT Amendment 1, October, 2003.
Links
Professional Highlights