Textbook Information
At Purdue Northwest, all your textbooks are included in one flat fee! The Instructional Materials Access program has been implemented effective Fall 2023 for all PNW students.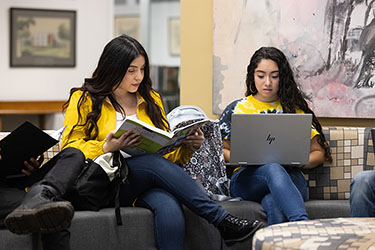 Instructional Materials Access
This powerful, convenient program is designed to ensure every PNW student has affordable access to ALL required course materials you need to succeed, including textbooks, on or before the first day of class each semester.
Instructional Materials Access Details
Under the Instructional Materials Access program textbooks for PNW students are covered by one flat fee. Once you have selected your courses, your course list will be sent to Follett, PNW's course material provider. Follett gets everything ready for you.
Alternative Approaches for Getting Your Textbooks
If you elect to opt out of the program, you will buy course materials for each class. Class information is available on the Class Schedule and Course Descriptions webpage. Select the applicable information to get the CRN, Course, Section and other information. Click on Bookstore Links for information on the Course Materials including books. Textbook information when available includes Author, Edition, ISBN, Copyright Year, Publisher and Price.
To determine what books are needed for a class:
Go to the Bookstore webpage and type in Purdue University Northwest in the Search box for a school field
Click on Textbooks, then choose the applicable fields (Select Program and Select Term) in the drop down menus. Then you can review materials by course or by course ID. Select the class and/or ID and click on Find Materials.
Students can sell books after the semester by visiting the PNW Bookstore or online at the Follett website and ship the books back to Follett.