Financial Aid FAQs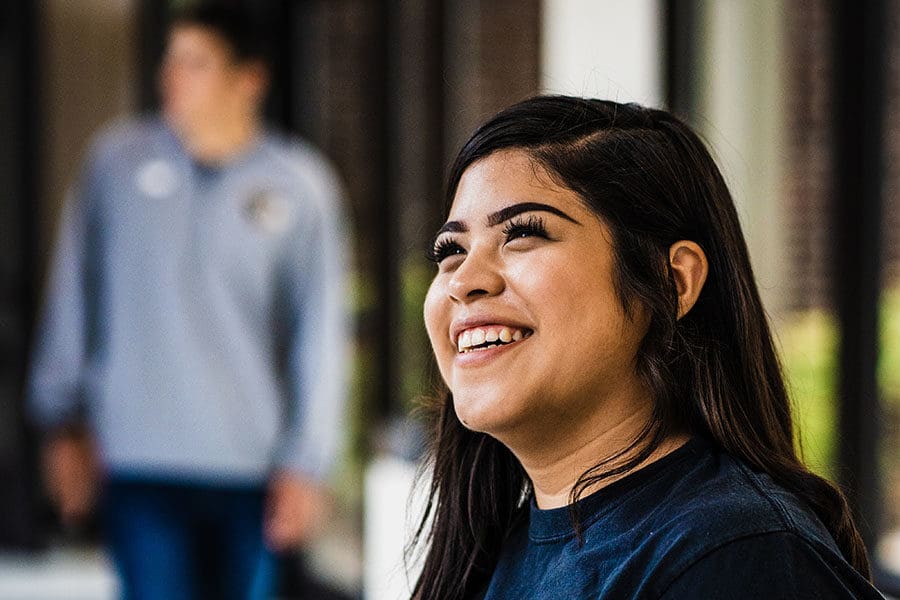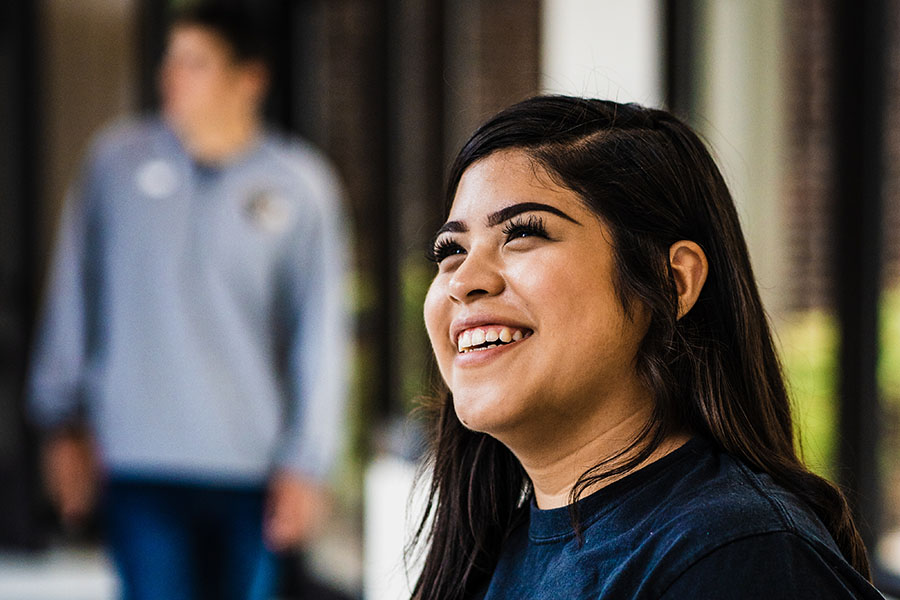 Financial Aid Video Playlist
Have financial aid questions? Visit PNW's video portal to find answers, from understanding your financial aid offer to the difference between grants and loans.
Tuition, Fees and Other Costs
Students may use Instructional Materials Access to pay one fee for all books and materials each semester.
If you opt out of Instructional Materials Access, books are purchased "out of pocket" by the student. If you have been awarded financial aid and have received a refund, you may use the refund money to buy books and pay for educational expenses. Information on Instructional Materials Access and textbooks is available at Textbook Information.
FAFSA and Other Federal Aid
The Purdue Northwest school code is 001827.
The earlier the better! The 2024-25 FAFSA will open December 31, 2023.
Your 2024-25 FAFSA must be received by the federal processor on or before April 15, 2024 for the 2024-25 year in order for you to be considered for state of Indiana Frank O'Bannon grant and the 21st Century Scholars award. High school seniors need to apply on or before April 15 of their senior year.
The PNW Scholarship Application has a deadline of March 1 each year, make sure to apply to be considered for donor-funded scholarships. High school seniors need to apply on or before March 1 of their senior year. 
Yes! You will be ineligible to receive 21st Century Scholars and Frank O'Bannon grant for the award year, however, some state financial aid may still be available. Additionally, federal financial aid is available.
Review the information under Indiana State Grants on the Grants webpage for more information.
Yes! Students who meet the Basic Eligibility Criteria qualify for some type of financial aid once the FAFSA is received and any additional required information is received and verified. The type of financial aid awarded will be based on the student's eligibility and financial need.
Students and parents will use 2022 year tax information to complete the 2024-25 FAFSA. Most FAFSA applicants will have this tax information completed and IRS information will be pulled into the FAFSA. However, if your 2022 tax data is not complete; you may estimate tax data using your W2 forms in order to meet the April 15 state filing deadline. After the Department of Education processes your application, you will receive a Student Aid Report (SAR). Make any needed corrections to your FAFSA online.
Purdue Northwest receives your FAFSA data from the federal processor and will notify you once your FAFSA is received. Communication is sent to your PNW email and to your Student Self-Service portal via myPNW. The Financial Aid Checklist provides a list of your next steps in the process.
The parent you lived with most during the past 12 months prior to filing, should supply income data in the parent's section of the FAFSA. If you did not live with one parent more than the other, the parent who provided the most financial support during the past 12 months should complete the FAFSA.
You may call 1-800-FED-AID (433-3243) or log-on to the FAFSA on the web to:
Check on the status of your application
Order a duplicate student aid report (SAR)
Change the colleges listed on your student aid report
Get help completing your application or correcting your student aid report.
Subsidized Loans are federally guaranteed loans based on financial need. Interest does not accrue on the loan while you are in school at least half time, or during deferment. The federal government 'subsidizes' (or pays) the interest during these times. Only undergraduate students are eligible for subsidized loans. If offered a subsidized loan, accept it before your unsubsidized loan.
Unsubsidized Loans are federally guaranteed loans that are not based on financial need. Interest does accrue from the time the loan is disbursed to the school. You are responsible for paying the interest on unsubsidized loans. If you choose not to pay the interest while you are in school and during grace, your interest will accumulate and be added to the principal amount of your loan. Both undergraduate and graduate students are eligible for unsubsidized loans.
Repayment begins once you graduate, drop below half-time or leave school after your grace period. Additional information is available at Manage Loans
Half-time enrollment is at least 6 credit hours for undergraduate students and at least 4 credit hours for most graduate students
The current interest rates and loan fees depend upon the type of loan, whether you are an undergraduate or graduate student and when the loan was first disbursed (paid to your account)
Most grants are gift aid and do not have to be repaid. However, if you withdraw from all classes a federal title IV refund calculation will be performed and may require repayment of financial aid, including any grants received. Students will be contacted by the Bursar's Office if repayment is required. Students with financial aid should talk to the Office of Financial Aid before dropping classes to fully understand the impact on your financial aid awards.
PNW Scholarships and Other Financial Aid
Academic Standing, Transferring and FERPA