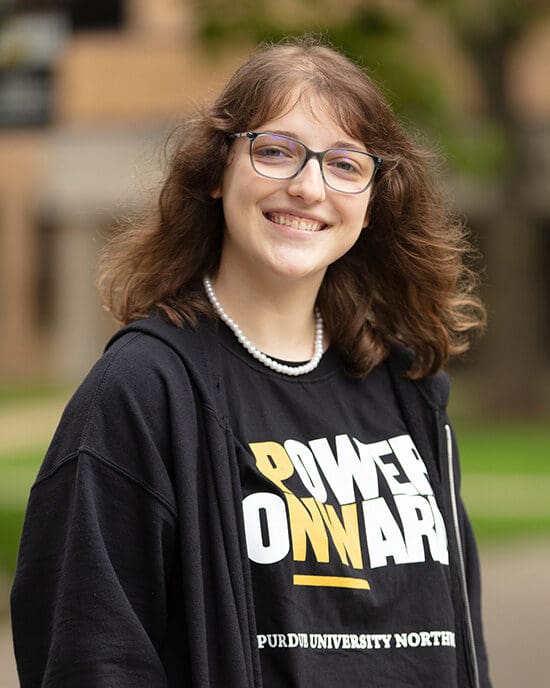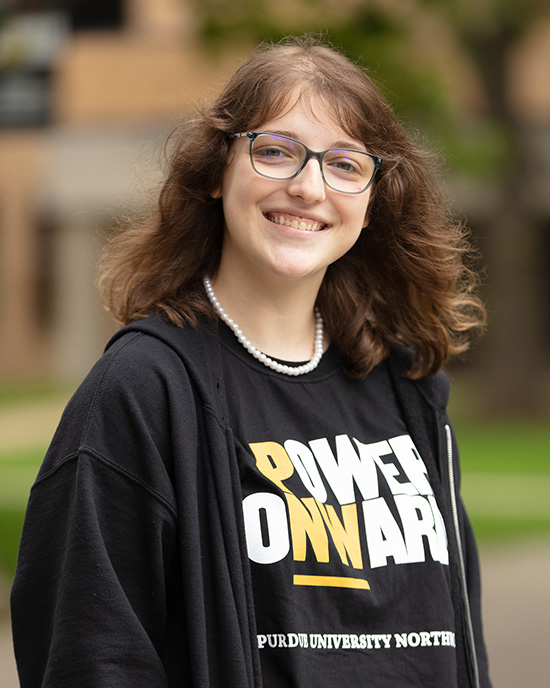 PNW General Scholarships
PNW students can be considered for more than 140 donor-funded scholarships just by filling out one simple application form.
We know you're busy, but taking this one small step can make a big difference in finding free money for college!
Look for Scholarship Applications to reOpen Oct. 1, 2023!
PNW Scholarships That Use the General Application
Learn more about the 140+ PNW donor-funded scholarships that use our general application. No need to apply to each individually—if you fill out the application once, you are automatically considered for all the scholarships you are eligible for.
Thanks to the incredible generosity of the donors who make these scholarships possible!
PNW General Scholarships
1998 Chancellor's Gala
1st Source Bank Chancellor's Leadership Scholarship
Albert & Margaret Gallagher Scholarship
Alexis Jarrett Women's Athletics Scholarship
Anita Bowser Scholarship
Anthony R Gonzalez Scholarship
Avra Neil Mitra Memorial Economics Scholarship
Baird-Tomko Scholarship
Bank One Merrillville Scholarship
Barbara & Bernie Lootens
Beatty, NAU, Hammond Manufacturing Association Award
Beulah Inc Science Scholarship
Biology Scholarship
Blake Pre Veterinary Scholarship
Business Analytics Scholarship
C. R. Hutton Endowed Scholarship
Carlisle Family
Catherine J. Bellamy Scholarship
Chancellor's Council Endowed Scholarship
Chancellor's Council Scholarship
Chancellor's Discretionary
Charles E. Miller Memorial
Chicago Southshore and South Bend Railroad Chancellor's Leadership Scholarship
Christenson Athletic Scholarship
Clare & Lucy Osterle Scholarship
Claudia Nondorf Memorial Scholarship
Coach Bednar Centaur Athletic Scholarship
COB Sports Management Scholarship
College of Business Dean's Scholarship
College of Education Scholarship
College of Engineering, Math & Science Scholarship
CSSAC Scholarship
Dale Alspaugh Scholarship
Donald L. Clark Memorial Scholarship
Donald R. and Helen P. Myers Endowed Scholarship
Donald S. Powers Athletic Scholarship
Donald S. Powers Nursing Scholarship
Dorman Family Endowed Scholarship in Nursing
Dr. Joyce Ellis Nursing Memorial Scholarship
Dr. Joyce Ellis Scholarship - Talent Award
Dr. Nils K. Nelson Memorial Scholarship
Duneland Health Council Scholarship
Dworkin Family Scholarship
E-Center Merit Award Hammond
Ed Furticella Scholarship in Accounting
Edward and Marie Plucinski Memorial Scholarship
Edwin and Elsie Buck Scholarship
Frank Saculla Athletic Scholarship
Fred and Louise Rowley Scholarship
Fred C. Rowley, Jr. Scholarship
George Sefler Memorial Scholarship
Gloria J. Smokvina Scholarship
Gopalan Engineering Endowed Scholarship at PNW
Graduate Distinction Scholarship
Graduate Research Scholarship
Graegin Scholarship for Student Athletes
Hammond Centennial Scholarship
Hammond Optimist Endowed Scholarship
Harold C. Moran Scholarship
Hermine Cutler Scholarship
Honors Scholarship
Horizon Bank Chancellor's Leadership Scholarship
Hospitality and Tourism Management Scholarship
Howard and Patti Cohen Chancellor's Scholarship
Irene and Kostas Yiankes Scholarship
Jacob and Yetta Lerner Memorial Scholarship
Jerome Hyndman Scholarship
Jim & Betty Dye Non-Traditional Scholarship
Jim and Betty Dye Student Scholarship
John Stanfield Scholarship
Joseph & Edna Burger Scholarship
Judith L. Mervine Nursing Education Endowed Scholarship
Kaiser Aluminum Scholarship
Karen Bacus Scholarship
Kathleen Mills Hill Scholarship
Kenneth & Marjorie Mills Scholarship
LaPorte Savings Bank Chancellor's Leadership Scholarship
Laura McClun Rowley Scholarship
License Plates Scholarship
Lorraine Kirkley Scholarship
Louis & Frances Wermuth Scholarship
Lucas Scholarship
Lucille and Gayle Bluhm Scholarship
M. Gyte Alumni Scholarship
Mathematics, Computer Science & Statistics Scholarship
MBAE Non-Profit Scholarship
Meredith E. Tom and Helen R. Tom Scholarship
Michael and Eileen O'Reilly
Michael and Geraldine Macenski Behavioral Scholarship
Michael J. Harrigan Memorial Scholarship
Michael James Quint Scholarship
Michael James Quint Scholarship
Michial Thompson Scholarship
Mike Lalaeff Athletics Scholarship
Millie Pilot Scholarship
Milos Family Foundation
NBD Bank Talent Scholarship
NIPSCO Chancellor's Leadership Scholarship
Optimist Club of Hammond Scholarship
Pat Bednar Softball Scholarship
PNW Alumni Endowment Scholarship
PNW Communications and Creative Arts Scholarship
PNW Haas Foundation COT Scholarship
PNW Rachel Steffens Memorial Scholarship
Pokagon Fund Scholarship
Professor Emerita Joanne Pluckebaum Endowed Scholarship
Professor Jack E. Forbes Memorial Scholarship
Professor Mildred P. Vajagich Scholarship
PS Gerard Fund
Quasney Family Scholarship
Robert A. Solkey Scholarship
Robert and Betty Jane Schwarz Scholarship
Robert G. Husted, M.D. Scholarship
Robert L. Carr, Jr. Memorial Scholarship
Rotary Golden Anniversary Scholarship
Rowley Bushue Scholarship
Science & Nursing Memorial Talent Award
Selena M. Taliaferro Memorial Scholarship
Simon Larkin Nursing Scholarship
Solid Waste District of LaPorte County Chancellor's Leadership Scholarship
Sori Family Merit Scholarship for Construction Technology
Sori Family Scholarship for Construction Technology
Special Merit Scholarship
Stephen Hough Memorial Endowed Scholarship
Student Affordability Scholarship
Summer Engineering Program
Susan Finke Memorial Scholarship
Sydney Smith Memorial Endowed Scholarship
Sydney Smith Talent Scholarship
The Accounting Scholarship
The Robinson Family Fund
The Russell R. McWhorter Scholarship
University Merit Scholarship
Valerie H. Brady Scholarship
Van Eekeren Family Scholarship
VanOrman History
Virginia Bushong Memorial Scholarship
Virginia M. Brelje Memorial Scholarship
White Lodging Future Leaders Scholarship
William & Kathryn Shields Healthcare Scholarship
Winthrop Taylor Memorial Scholarship
Women in Engineering and Technology Scholarship