Disc Golf
PNW is proud to offer disc golf on both the Hammond and Westville campuses for the ideal socially-distanced outdoor activity.
The Hammond campus has a nine hole course that starts behind Griffin Hall where holes one through five are located.
A sign located near the start of the course will point you to the direction of how to get to holes six through nine located by the Challenger Center (which is located to the right of the HTM Building).
This course received a makeover in summer 2020 with concrete tee pads, new signage and new placement of three of the holes
This 18 hole course is a hidden gem. Spread out behind the Animal Clinic and the DSAC building you get the feel of being out in the country. It's a great way to relax and unwind while taking in the front nine, back nine or even all 18 holes.
Additional Information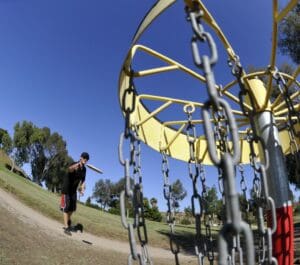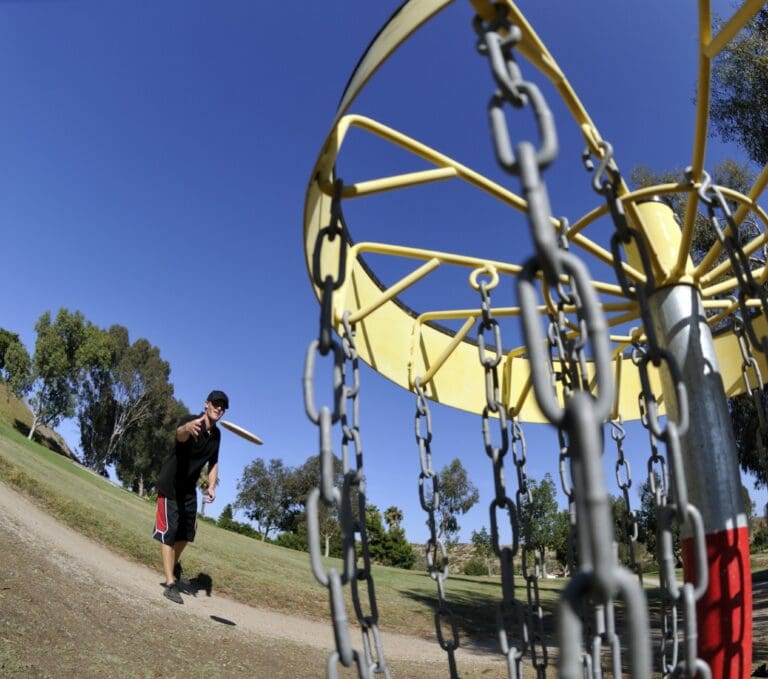 Limited number of discs are available for checkout at either the fitness center or check-in desk. You will receive three discs  – a driver, mid-range and putter. A student ID is required to check out the discs.
Equipment can only be checked out during fitness center hours (Mon. – Fri 7 a.m. to 7 p.m.) You will need to return the discs before at 7 p.m.
Check out our intramural disc golf open plays and tournaments that will take place on and off campus this semester.