STEM on the Road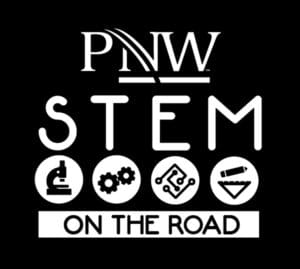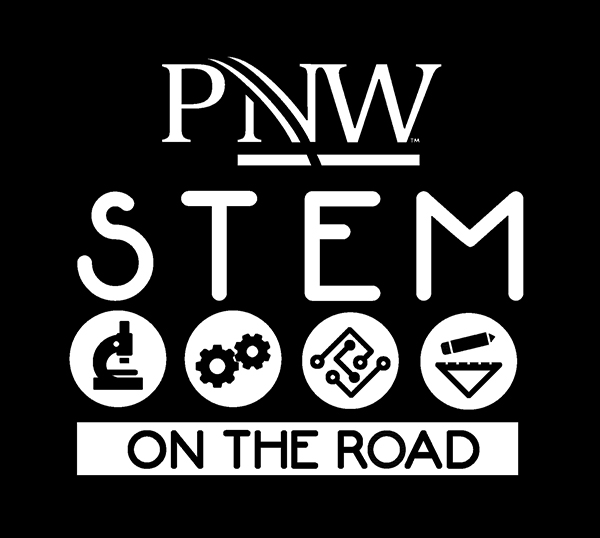 Students engaging students to build interest in science, technology, engineering and mathematics
STEM on the Road is a peer-to-peer outreach event where PNW students share engineering vehicles and research demonstrations with interested high school students. Approximately three hours, these events highlight the types of hands-on learning featured at Purdue University Northwest.
What Can Students See?
Formula SAE vehicles
Mini-Baja vehicles
Electric vehicles
Human exploration rover vehicles
Biology research
Chemistry research
Physics research
Forensics research
Our event is usually set up so that we can work with specific STEM-oriented classes as well as students on their lunch break or in their passing period. We typically support eight events a year, four per semester.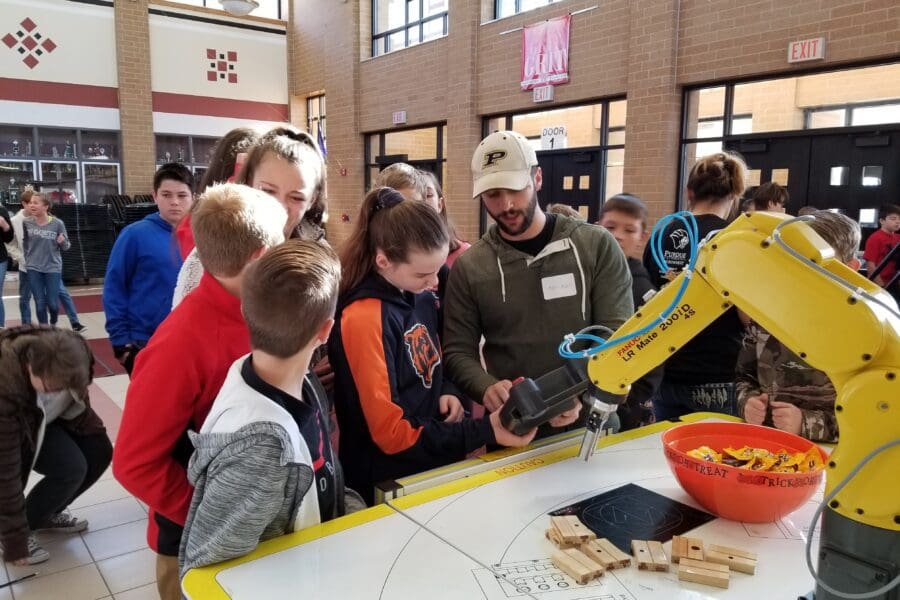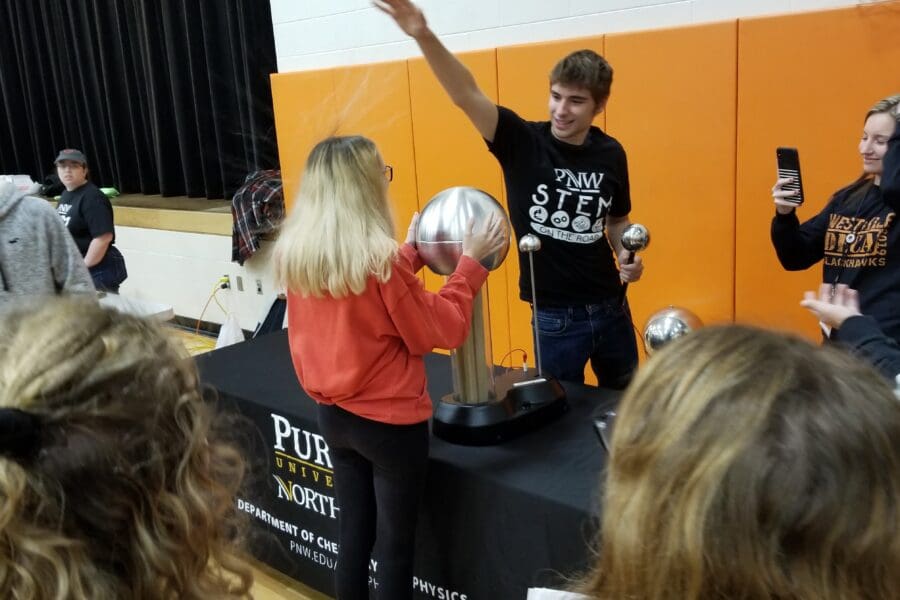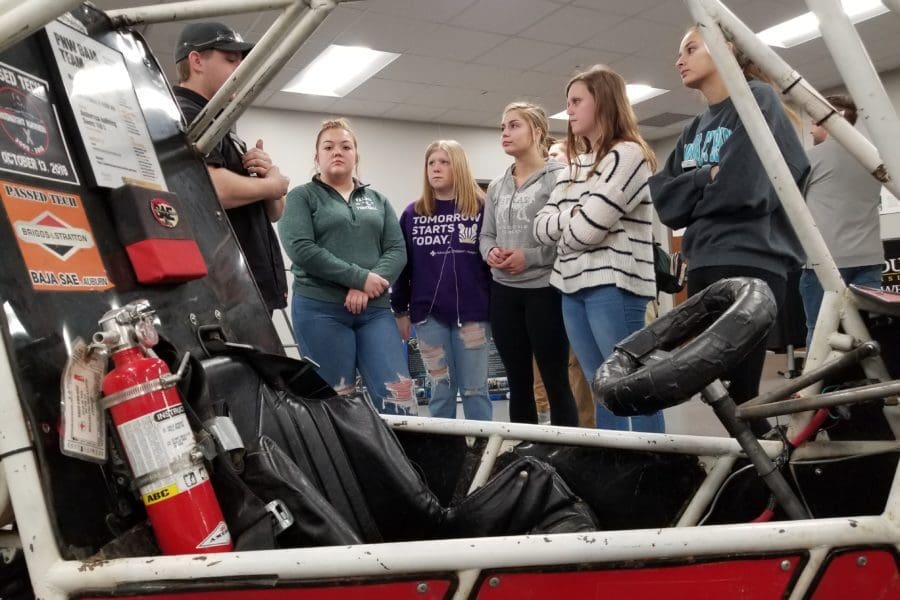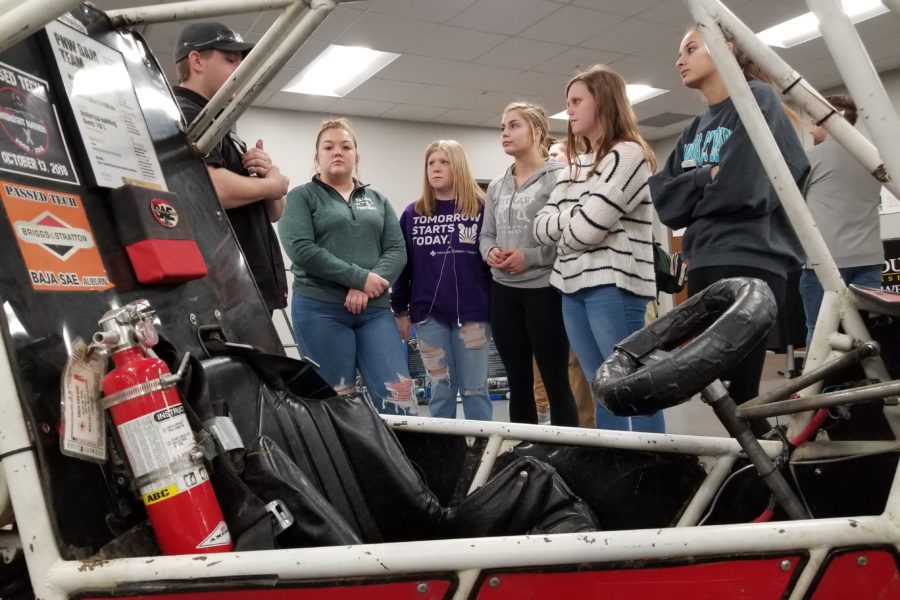 Fall 2021 and Spring 2022 STEM on the Road Schedule
We are BACK! Looking forward to seeing everyone in-person this fall at the following schools:
October 15, 2021: River Forest Middle/High School COMPLETE
November 12, 2021: Valparaiso High School COMPLETE
February 18, 2022: Lake Central High School WEATHER DELAY, RESCHEDULED to FALL 2022
March 4, 2022: Kouts High School/Middle School COMPLETE
March 25, 2022: Bishop Noll High School COMPLETE
We are now taking reservations for Fall 2022 and Spring 2023 STEM on the Road events. If your High School/Middle School is interested in securing a date, please contact us soon.
Have Questions?
Contact STEM on the Road coordinator Susan Scachitti at (219) 989-2411.
STEM on the Road is organized by PNW's College of Engineering and Sciences and College of Technology.