Get to Know Deepa Majumdar
March 20, 2019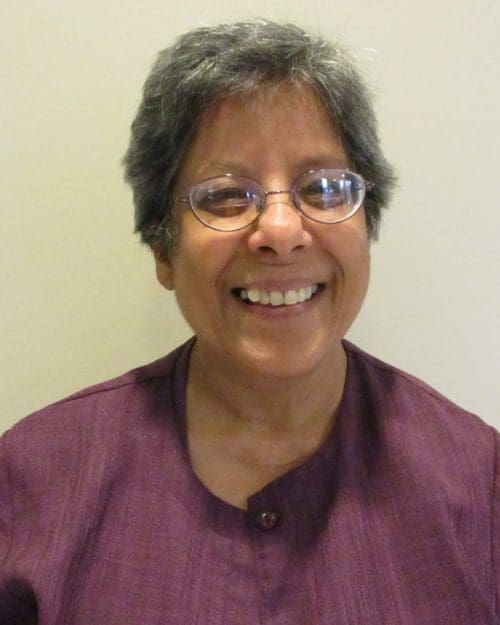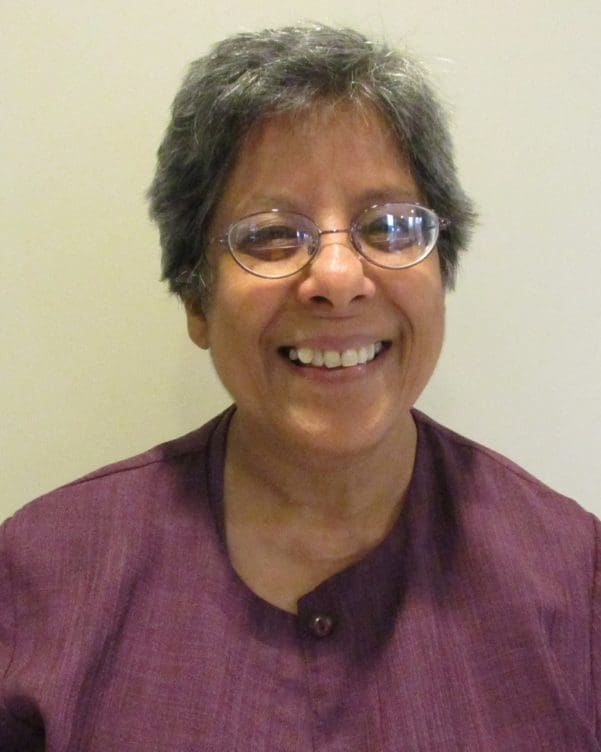 The Department of History and Philosophy has had a number of great and dedicated instructors over the years. Dr. Deepa Majumdar is no exception to this.
Not only do students learn a great deal from her, she also feels that she learns a great deal by teaching her classes. She loves connecting with people of all walks of life and her focus on the deep humanities has made Dr. Majumdar into a well-respected and sought-after instructor at Purdue Northwest.
Background
Dr. Majumdar is originally from India and came to the US to study economics. She got a PhD in agricultural economics from Iowa State University. However, she met a philosophy professor who gave her several books on philosophy. She ended up taking to the works of philosophy and would read through them quickly. When Dr. Majumdar would return the books, the professor had more for her to read. She kept reading and decided to make a change and focus on philosophy.
Dr. Majumdar soon found herself in New York and started studying philosophy at New School University. She began her discipline in social political philosophy, moved into theological philosophy, and then ended up studying the works of Plotinus, which became the basis of her dissertation.
Before joining the faculty at Purdue Northwest, Dr. Majumdar taught for 15 years at various colleges in New York and New Jersey. She taught at Hunter College, Baruch College, and Jersey City State University, but it was a small community college in Jersey City called Hudson County Community College that had the biggest influence on Dr. Majumdar.
Teaching at Hudson County Community College, she got to meet students from all walks of life. This turned out to be an eye-opening experience for Dr. Majumdar. Finally, in 2001, Dr. Majumdar joined the staff of Purdue Northwest, then known as Purdue North Central.
Teaching Philosophy
In her classes, Dr. Majumdar tackles mainly the crises in reading (inability to read accurately, and in-context) and comprehension. She encourages nuanced thinking and deep thinking. She believes in a science to the humanities. She believes deeply in the power of the humanities — that they humanize us, giving us tools for introspection, that we neglect them at our peril, etc.
Dr. Majumdar enjoys creating handouts for students, supplying examples, and using primary texts. Dr. Majumdar avoids secondary text books and focuses on primary source material. She enjoys taking complex ideas and breaking them down into a logical and organized form, to help students learn.
In the classroom, Dr. Majumdar loves when the students ask questions that raise further discussion and create an environment of learning, saying, "I enjoy the living moment of the classroom when students ask questions, when somehow one student raises a question and another one catches on and there's the light of intelligence in the classroom."
Dr. Majumdar has taught a variety of philosophy classes and was instrumental in creating the "Philosophy, Ethics, Religion" minor. She wants students to come away from her classes with a faith in higher ideals and in truth.
"I would say what's rewarding are not just the students in the classroom but also my subject, which is philosophy."




Dr. Majumdar is also the driving force behind Pedagogy Circle, an initiative where faculty come together to discuss all matters concerning teaching. Pedagogy Circle is a faculty-driven effort and focuses on the humanistic side of teaching as opposed to the technological side.
Besides her well received book on Plotinus' cosmology (Routledge), and a volume of philosophical poetry, Dr. Majumdar has published several journal articles on Plato, Plotinus and Gandhi, and has contributed book reviews to several top-tier international philosophy journals. In her spare time, Dr. Majumdar loves to write and listen to traditional Indian music, which she believes can purify the soul.
Dr. Majumdar is a committed instructor and feels that teaching philosophy is a privilege. As she says, "I would say what's rewarding are not just the students in the classroom but also my subject, which is philosophy. I feel very privileged to be teaching a field like that." While Dr. Majumdar is privileged to be teaching philosophy, we're privileged to have her here at Purdue Northwest!