Giving
Your donation reaches beyond the boundaries of our campuses–every gift to PNW is an investment that helps our students grow into the next generation of leaders.
Give Online
Make a donation today to Purdue University Northwest. Your support is an investment in the next generation of PNW students!
Give By Phone
Direct: (219) 989-2323
Toll-free: (855) 608-4600
(Press 1 for Hammond campus, then enter extension 2323)
We accept Discover, MasterCard, American Express, Paypal and Visa and are available to take your call between 8 a.m. – 5 p.m. (Central Time).
Give By Mail
Purdue University Northwest
Institutional Advancement
2200 169th Street
Hammond, IN 46323
Please make checks out to Purdue Northwest, indicating any fund in the memo line of the check.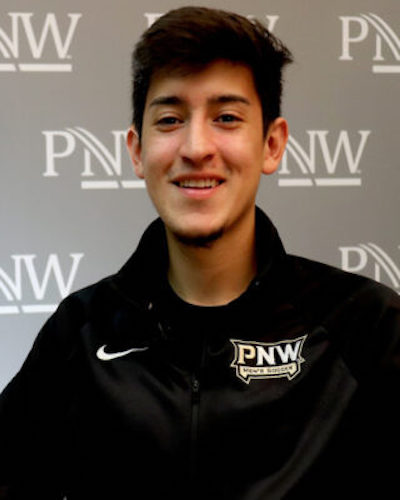 I would like to tell the donors at PNW just a massive thank you...it goes a long way in terms of helping the students succeed.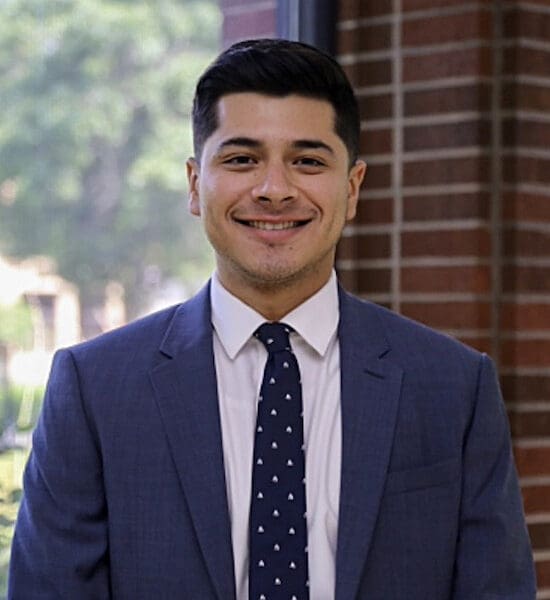 I discovered that Purdue University Northwest is a great diverse school that understands the needs for international students and has the programs needed for a successful career.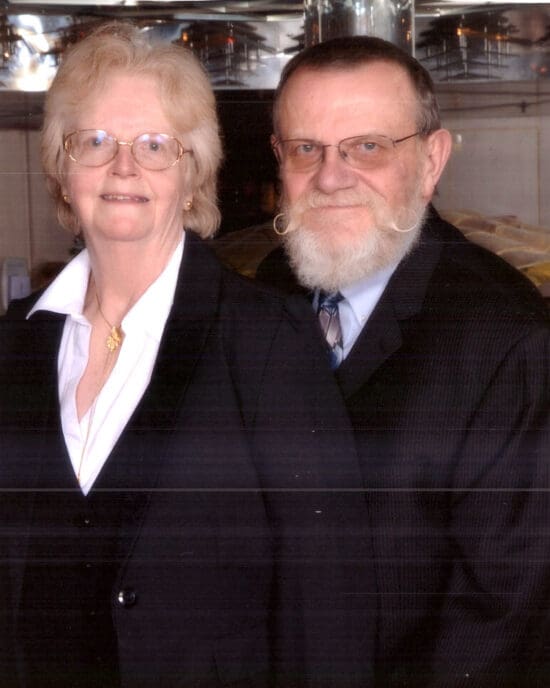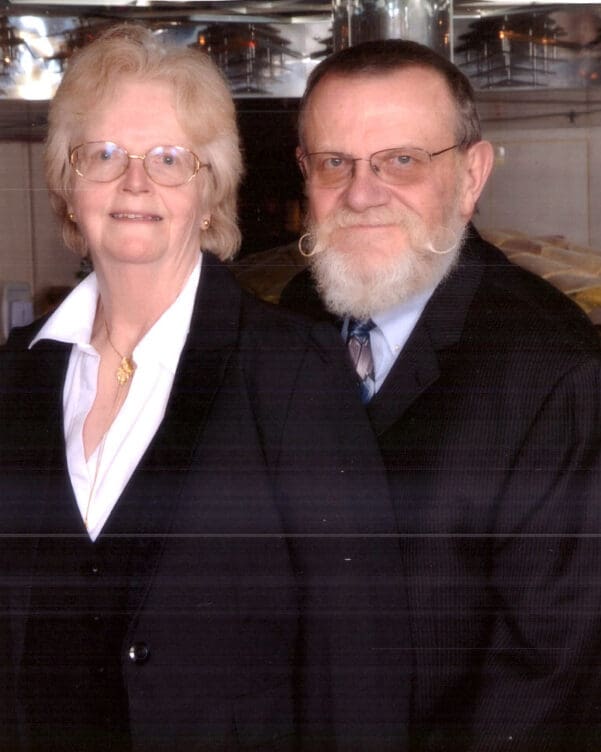 I wanted to give back to the institution that gave me my real start in life.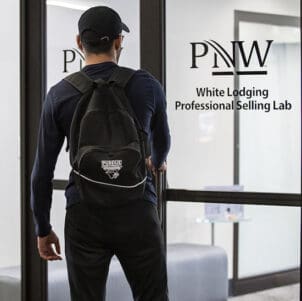 Condolences on Bruce White's Passing
The students, faculty and staff of the Purdue University Northwest College of Business would like to express our sincere condolences to the White family upon Bruce White's recent passing. Truly a visionary, Bruce was a beacon for our values of making a difference through dedication, collaboration and adaptability.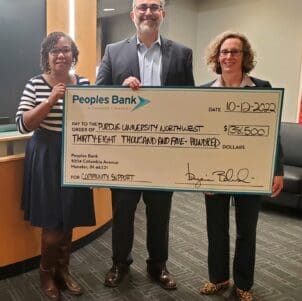 Peoples Bank Donates Major Gift To Purdue University Northwest
Peoples Bank recently presented a check to Purdue University Northwest (PNW) in the amount of $38,500, confirming the finalization of an agreement and pledge to provide financial support for the university and its students. The agreement includes a $30,000 endowment fund and a total of $8,500 in scholarships that will be funded over the next 5 years.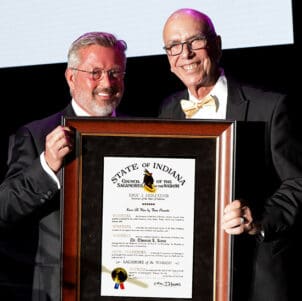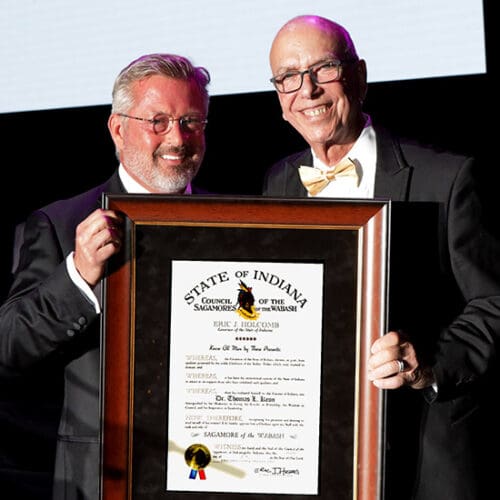 Chancellor Keon awarded Sagamore of the Wabash
PNW Chancellor Thomas L. Keon received the prestigious Sagamore of the Wabash award while being recognized for his 10 years of transformational leadership in Northwest Indiana at the 5.75 Roaring Ahead Scholarship Gala.