Housing Credit: Deadline Extended to April 3
March 31, 2020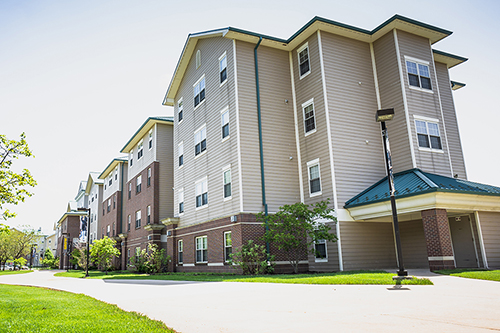 Dear University Village residents,
I know that you are as proud as I am about the resilience and strength of the PNW Community. We are all facing some extraordinary circumstances this spring. At this time, for your health and safety, we are asking all residents who have other housing options to vacate University Village.
While we know this may present many issues and challenges to our community, we also know that it is in the best interest of the campus community to limit the number of residents.
In support of those of you who have left or will leave housing by April 3, we are offering a housing credit of $450 for those in four-bedroom apartments and a housing credit of $500 for those in two-bedroom apartments. This credit will be applied to your current and future housing balances on your PNW student account. Anyone who remains beyond April 3 will not be eligible for this credit.
Students who are graduating this semester, please contact Scott Iverson (siverson@pnw.edu) for more information.
If you are unable to leave due to travel restriction or any other situation,  please fill out the Exception form.
We strongly encourage all who are leaving and who need to store items to use the service provided to you in the checkout instruction email you will receive shortly. If you do not pack and store your items, we will make every attempt to box and store your items; however, we cannot guarantee the security of items if we remove them from your space.
We are sorry that your spring semester in University Village has ended so unexpectedly, but your health and safety, and the safety of our overall Purdue Northwest community, are our highest priorities. We have enjoyed getting to know you this past year, we hope the connections you made in University Village will last a lifetime.  For those of you returning next year, we will be very excited to see you in August.
We wish you the best as your complete your semester remotely!
For the latest on PNW's response to the COVID-19 situation, please go to our PNW and COVID-19 website.
Sincerely,
Scott Iverson
Executive Director of Housing and Residential Education