Housing Update: COVID-19 and Social Distancing
March 20, 2020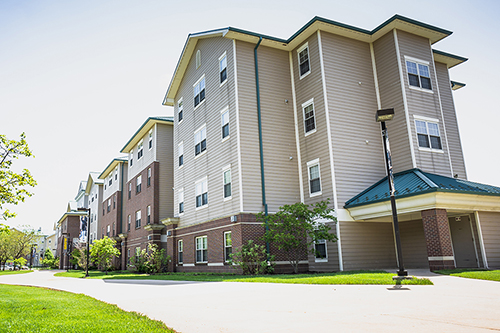 To all University Village residents,
For the past two days, housing staff has been calling all current residents to plan for future needs of those students who will remain in University Village.
We do not have final numbers yet of how many residents have chosen to leave, but please be aware that it currently appears that our buildings will still be occupied by a few hundred students. We are implementing policies for social distance to safeguard the well-being of all of you who choose to stay at this time.
To protect the health and safety of the university community, PNW Housing will implement the following social-distance rules to protect students and staff, the best we can under the circumstances.
Housing Social Distancing Rules
No guests will be allowed in the halls at any time for any reason, other than to assist a student with moveout. (No more than two guests are allowed to assist with moveout). No minors are allowed in the building at any time, to protect their health and safety.
All common spaces, including computer labs, are closed due to the need to keep students apart and observe social-distance requirements. We have limited access to specific doors and will place signs up for other spaces, such as lobbies and Griffin 334.
People entering the buildings, may not enter as a group and should not hold the door for anyone approaching, despite the fact that this may appear rude. Social-distance requirements mean that the minimum distances must be maintained.
If you have business at the desk, you must stay behind the blue social-distancing line placed around the desk. If you have confidential information to share, you may share this information via phone to the front desks.

Peregrine Hall: 219-989-8322

Griffin Hall: 219-989-4192

Housing staff has suspended in-person meetings and will conduct meetings via phone or teleconference. Please continue to make yourself available for all meetings requested and required by Housing staff.
No loitering (even alone) in public areas is allowed.
To protect your health and safety, residents should only be in your rooms or traveling to and from your rooms at all times while in University Village. If you encounter other individuals in the community, please practice good social distancing.
Please be advised that any violation of housing policy, including the above new procedures, may result in your removal from housing. 
We appreciate your understanding and support during these challenging times, for the good of all involved.