Employee Wellness
We are here to educate, encourage and empower you to adopt and maintain a balanced and healthy lifestyle.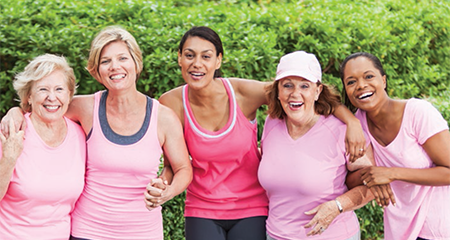 Mammogram Campaign Event
Purdue Northwest, in conjunction with Franciscan Health, is providing no-cost screening mammograms to benefits-eligible Purdue employees and covered spouses in paid status with supervisor approval.  Appointment scheduling is August 30 to September 10, 2021.
September 1 to October 31 WW Promotion
Sign up to join WW (Weight Watchers Reimagined)  by October 31 and get a FREE Hello Success Kit with your WW membership.
Employee Flu Shots
Purdue Northwest Employee Wellness has once again partnered with with Franciscan WorkingWell to host free on-campus flu shot clinics to our benefits-eligible employees/spouses and official retirees/spouses this fall. Getting vaccinated is convenient and considerate. This year's vaccine campaign begins September 16.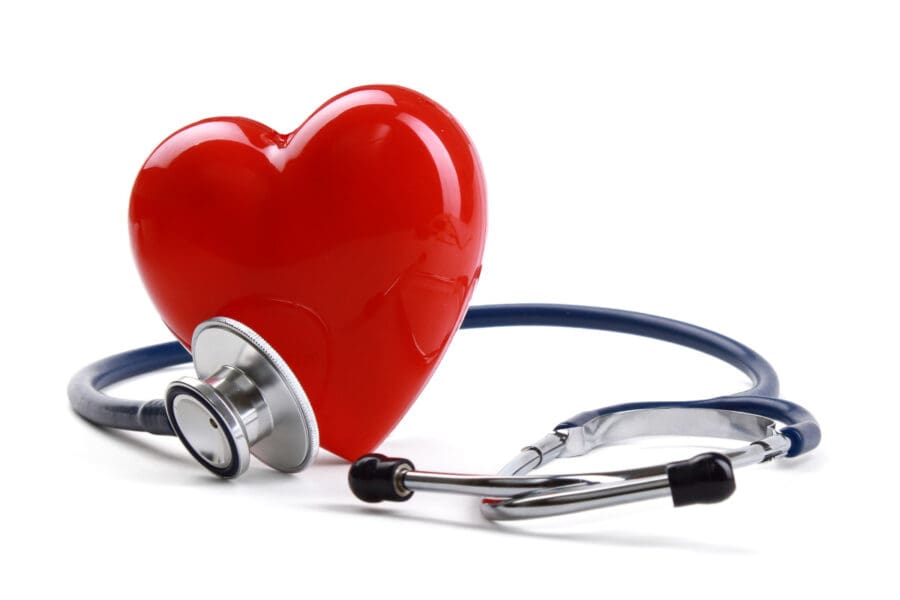 Fall Employee Wellness Screenings
Biometric health screenings, held on campus each spring and fall, provide you with valuable health metrics at no additional cost. These screenings include blood pressure, cholesterol levels and current weight.  This fall's screenings are taking place in October.
Wellness Webinars
How do we talk so others will listen?  How do we listen so that others will talk?
Come join us to find out! 
We will explore various principals of communication and learn strategies to enhance and strengthen our interpersonal communication skills and abilities so as to more effectively contribute to a positive, mutually respective and collaborative environment – both at work and at home.
Presented by: New Avenues, PNW's EAP Provider
Time & Date
10 – 11 am CST, Thursday, October 21, 2001
Zoom Details
Meeting ID: 872 7948 6764
Passcode: 929510
Dial by your location
        +1 312 626 6799 US (Chicago)
        +1 646 558 8656 US (New York)
        +1 301 715 8592 US (Washington DC)
        +1 346 248 7799 US (Houston)
        +1 669 900 9128 US (San Jose)
        +1 253 215 8782 US (Tacoma)
Please join us for a Zoom presentation on women's health, brought to you by Dr. John Monk, DO and Franciscan Health.  The following information will be discussed:
Causes of heavy or irregular periods
Clinical Evaluation & Diagnosis
Treatment Options
Q&A with Dr. Monk
Time & Date
Noon – 12:30 pm CST, Wednesday, October 27
Registration
Click to register for Zoom presentation
This time of the year can be a challenge for many. This webinar will focus on techniques in pursuit of a healthy and happy holiday season.  We will explore financial issues, time management, personal/relationship/family health, emotional well-being and stress management – all related to the holidays.  We will also discuss Seasonal Blues and coping strategies to deal with the winter blahs.
Time & Date
11 am – 12 pm, Wednesday, December 1
Zoom Details
Meeting ID: 863 9629 0759
Passcode: 640045
Dial by your location
        +1 646 558 8656 US (New York)
        +1 301 715 8592 US (Washington DC)
        +1 312 626 6799 US (Chicago)
        +1 669 900 9128 US (San Jose)
        +1 253 215 8782 US (Tacoma)
        +1 346 248 7799 US (Houston)
Healthy Boiler Workshops
Healthy Boiler workshops are free to all benefits-eligible faculty and staff and dependents covered on a Purdue medical plan. Registration for all workshops can be done via the  Healthy Boiler portal unless otherwise specified. All registrations are due by the day before the event's start date unless otherwise specified.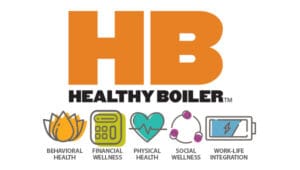 View upcoming Healthy Boiler workshops.
Note: Please pay attention to the time listed as it is in EST.
Additional Wellness Services
2021 Healthy Boiler Incentive
Be proactive about your health and get paid for it! This year marks a change to the Healthy Boiler Incentive.  You have the chance to earn funds by getting your annual exam and biometric completed each year.
Self-Care
Taking care of yourself is important.  If you're feeling overwhelmed, stressed or out of balance you have help.  PNW's Employee Assistance Program is here for you and your family to help navigate life's ups and downs.
Tobacco Cessation
Quitting tobacco is one of the most important health choices you can make. If you are ready to quit,  there are options to help you succeed.
Available seven days a week, the Indiana Tobacco Quitline is provided by the state Department of Health and is available to all Indiana residents. If you call from a number outside of Indiana, you will be connected to a Quitline for that location.
This program can only be completed once per year. If you have already completed this program, please select another option.
Available to employees and spouses at all campuses.
To receive credit for this approved tobacco cessation program you must:

Register: Call 1-800-QUIT-NOW (1-800-784-8669) to start the program. A Quitline intake specialist will get your demographic information and register you in the program. You will then be transferred to a quit coach for your initial coaching call or you will be scheduled for an outbound call from the quit coach at a later date.
Calls: Quit coach calls include assessment of status, review of stage of readiness to change, action items appropriate to status, discussion of triggers and barriers, setting a quit date and information/resources. During a coaching call, the quit coach schedules the timeframe for your next call. Should you miss a scheduled call, you can call in yourself to reach a quit coach.
Timing: You will receive four calls with your quit coach. Generally, most people complete their four calls between six and 12 weeks. You may take longer than 12 weeks if needed, but you must not complete the four quit coach calls in shorter than six weeks.
Submit Your Letter of Completion
During your fourth call with your quit coach, you must request a "Letter of Completion." Once you receive that in the mail, you will submit this letter to Human Resources as evidence of completion:
ATTN: Tobacco Cessation
Campus Mail
HR – Benefits
KPTC
West Lafayette Campus
U.S. Mail
Purdue HR Benefits
1281 Win Hentschel Blvd Suite 1100
West Lafayette, IN 47906
One-to-one counseling for tobacco cessation helps by providing support both before and after you quit. Through a series of up to four sessions, telephonic and/or in person, you can receive (a) guidance to help you handle challenges while quitting and (b) recommendations for selection and proper use of medications to help make you more comfortable while you are quitting.
Please contact the Center for Healthy Living at 765-494-0111 to schedule your first session with a nurse health coach or pharmacist at least one week before your planned quit date.
Tobacco-user Additional Premium
If you certified you are a tobacco user when you enrolled in your benefits, you will have an additional annual medical premium of $1,000 you have the option of completing an approved tobacco cessation program to reduce your premium. Complete an approved program in 2021 and your premium can be lowered for part or all of the plan year.