Human Resources COVID-19 Guide
The health and safety of PNW's employees is a top priority as we respond COVID-19. See how we can all keep our community safe as well as important employment information.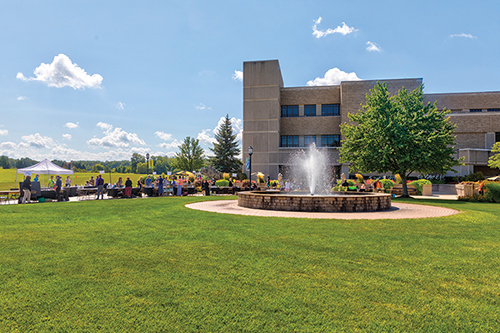 COVID-19 Training
Faculty, staff and students are required to complete a short learning module in Success Factors (see instructions below). This guide reminds all of us of our collective responsibilities to keep ourselves and our community safe.
Employee participation in the COVID-19 On-site Employee Safety training must be taken through SuccessFactors.
To complete required training, faculty and staff follow the below steps:
Visit Success Factors and login with Career Account and BoilerKey.
Select the Purdue Northwest COVID-19 training module in your "Take Courses" tile at the top of your landing page.  (If you do not see this course, click on your "Learning" tile and search for Purdue Northwest COVID-19 Safety Training.)
View the video and complete the quiz on last slide to process training completion.
PNW COVID-19 Resources
PNW's top priority is your safety—at work and in the classroom. See the university's current status.
Explore resources for working and teaching as PNW manages its response to COVID-19.
See guidelines and best practices as PNW promotes safe operations on campus.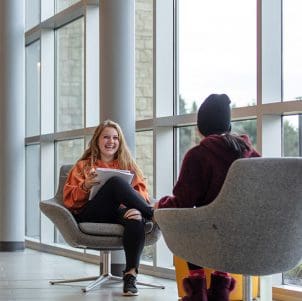 Updated COVID-19 Guidance for PNW
As the population of vaccinated residents grows and COVID-19 cases steadily decline, Purdue University Northwest will be transitioning some of its COVID-19 policies and procedures. Using the latest federal, state and local guidance, the university is adopting the following protocols, effective immediately.
All students, faculty and staff affiliated with the Purdue University Northwest campuses are encouraged to participate in a new verification program once they have been fully vaccinated for COVID-19 to assist in PNW's efforts in managing the health and safety of the campus community.
Vaccination Clinic at Purdue Northwest-Sign Up Information
We are excited to share that we are partnering with the Indiana State Department of Health and LaPorte County Health Department to offer vaccination opportunities on our Westville and Hammond Campuses!
Frequently Asked Questions
On Campus
Campus is open, although departments may be operating remotely or with reduced hours as we prepare for an in-person fall semester. If you're coming for official university business, we recommend contacting the relevant department to learn more about their operating procedures.
The university has reviewed the recent CDC, state and local guidance regarding wearing face coverings and determined that vaccinated individuals no longer need to wear face coverings indoors when on campus.  All unvaccinated individuals are still required to wear face coverings while indoors and maintain social distancing, as well as monitor for COVID-19 symptoms.
Some programs may still require face coverings under certain circumstances.
Face coverings will not be required outdoors for anyone who is fully vaccinated, or who is not fully vaccinated but can maintain physical distancing.
Although the easing of face coverings requirements is an indication that the end of the pandemic is near, we expect our university community to continue to show compassion and grace to fellow community members. Wearing face coverings in public has become the norm for more than a year and many people, even those who are fully vaccinated, might have understandable anxiety as we transition into a new phase in the pandemic.
PNW is following guidelines from the Indiana State Department of Health as to when a student, faculty or staff member can return to school after developing symptoms, receiving test results or coming into close contact with someone with confirmed COVID-19.
See Return to Campus Guidelines (PDF)