Human Resources COVID-19 Guide
The health and safety of PNW's employees is a top priority as we respond COVID-19. See how we can all keep our community safe as well as important employment information.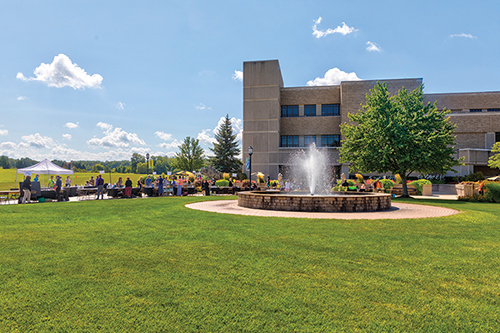 COVID-19 Training
Faculty, staff and students are required to complete a short learning module in Success Factors (see instructions below). This guide reminds all of us of our collective responsibilities to keep ourselves and our community safe.
Employee participation in the COVID-19 On-site Employee Safety training must be taken through SuccessFactors.
To complete required training, faculty and staff follow the below steps:
Visit Success Factors and login with Career Account and BoilerKey.
Select the Purdue Northwest COVID-19 training module in your "Take Courses" tile at the top of your landing page.  (If you do not see this course, click on your "Learning" tile and search for Purdue Northwest COVID-19 Safety Training.)
View the video and complete the quiz on last slide to process training completion.
PNW COVID-19 Resources
PNW's top priority is your safety—at work and in the classroom. See the university's current status.
Explore resources for working and teaching as PNW manages its response to COVID-19.
See guidelines and best practices as PNW promotes safe operations on campus.
Vaccination Clinic at Purdue Northwest-Sign Up Information
We are excited to share that we are partnering with the Indiana State Department of Health and LaPorte County Health Department to offer vaccination opportunities on our Westville and Hammond Campuses!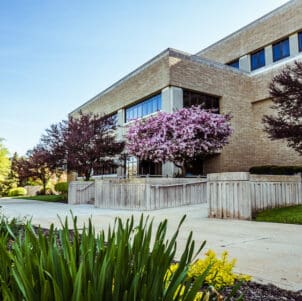 University Sponsored Travel for Faculty and Staff
University-sponsored travel for faculty and staff will begin again, under certain circumstances, beginning May 17, 2021. Approval for travel should be obtained from the appropriate Dean or Vice Chancellor.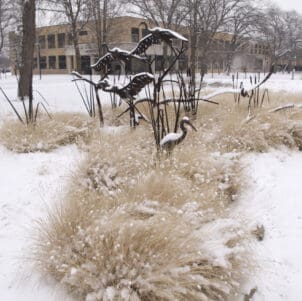 Navigating Through COVID – Resources and Tools
COVID-19 continues to create challenges for Purdue Northwest faculty and staff, which is why the university is working to provide benefits, resources and tools to assist the PNW community as needs evolve.
Frequently Asked Questions
On Campus
Campus is open, although departments may be operating remotely or with reduced hours to promote social distancing. If you're coming for official university business, we recommend contacting the relevant department to learn more about their operating procedures.
Until further guidance is received, a face covering should be used as described below. An account has been established for the purchase of COVID19 personal-protection equipment. Please contact your department business manager for details.
PNW Face Covering Protocol for All On-Site Campus Members
When you are in a building, hallway, classroom, laboratory, washroom, common area, you must wear a face covering.
If you are faculty or staff member, and in your own office, you do not have to wear a face covering. When you leave your office and are in the hallway, your face covering must be on. When you are visiting another Purdue Northwest office, you must wear a face covering.
If you are outdoors, you do not have to wear a face covering, but social distancing still applies.
If you are at an outdoor event, with multiple participants, you must wear your face covering.
PNW is following guidelines from the Indiana State Department of Health as to when a student, faculty or staff member can return to school after developing symptoms, receiving test results or coming into close contact with someone with confirmed COVID-19.
See Return to Campus Guidelines (PDF)