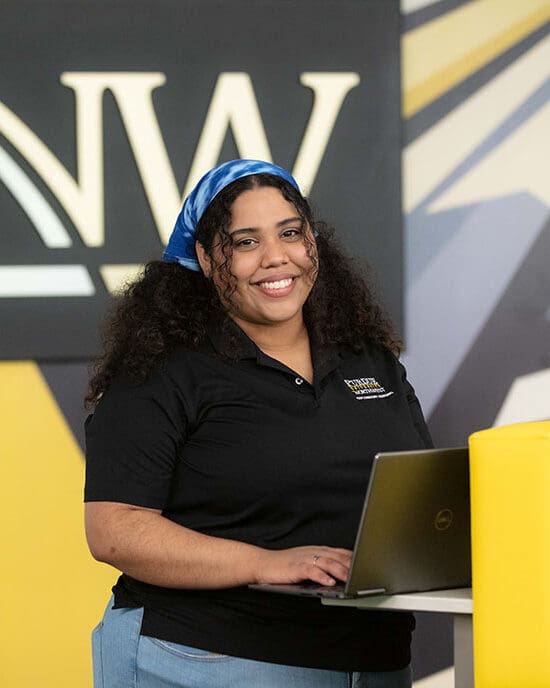 Annual Review 2021-2022
PNW's IS's impact stretches across the University, providing thousands with tech support, ensuring wireless connections between all campus locations, and supplying resources to work digitally.
2021-2022 Highlights
69 database upgrades and patches
1st IS Scavenger Hunt for students using the PNW Mobile app
18 publications, presentations and articles
69 enterprise-wide application projects completed
700+ faculty & staff participants in the 2nd PNW eConference
279 updated/optimized enterprise-wide software
418 Computers replaced
10 diversity and inclusion educational opportunities promoted
---
Whether you're on or off campus, the CSC Help Desk is available to help with anything tech-related from resetting your password to helping you set up your new device.  Need to know more about PNW's web conferencing tools, storage capabilities, classroom technology or computer labs? We've got you covered.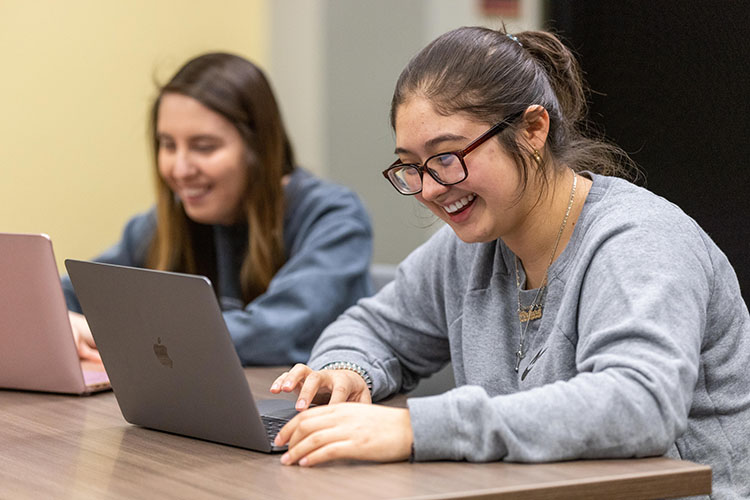 14,581 phone calls answered
417 virtual helpdesk contacts
97% satisfaction rating
15,956 tickets created
8,212 emails answered
4,795 walkup contacts
---
Whether student, faculty, or staff, the OIT provides solutions to enhance instruction and increase efficiencies for student learning and success. From Brightspace course management and design, screen recording tools, to leveraging survey tools for your office, OIT is here to help you pair the technology to obtain your goals.
Trainings Conducted
1,450 Student Training Impact
202 Faculty/Staff Training Impact
Help Desk Support
2,607 On demand 1-1 Consultations
94% satisfaction rating
196 Reference Consultations
---
Welcome to Your Virtual Office
The transition to remote has required effective, easy-to-use technologies, and PNW has provided the tools to make this happen.

Zoom Statistics
638,809 Zoom meetings
3,238,928 participants in Zoom meetings
162,952,551 minutes of Zoom meetings
25,530 active Zoom users
842 Zoom meetings by one user
February 2022 was the busiest month in Zoom
Countries calling into Zoom Meetings:
United States
India
China
Vietnam
Nigeria
Connecting PNW Today and Tomorrow
Research, virtual instruction, web conferencing, email, instant messaging – our network is essential to almost everything we do at PNW.
567 average daily wireless devices
532 Mbps average monthly internet traffic
1,463 peak wireless devices
2.50 Gbps peak monthly internet traffic
735 wireless access points
The Increasingly Digital Workplace
Innovative tools powered by IS solutions and staff have been making an impact for years at PNW, and even more so with the sudden switch to remote. Official documents can be signed. Millions of files can be stored.  Cloud-based platforms allow for easy collaboration. And it can all be done digitally.
IS has:
25, 291 documents indexed in the Banner document management platform
4, 325 Cognos reports processed
Centrally managed computers

3,901 Windows
104 macOS
39 iOS
Staying Connected in the Cloud
PNW's official email system offers students, staff, and faculty a quick and secure way to communicate, and cloud capabilities provide the necessary tools for learning and collaboration.
224,000 PNW email messages handled
195,000 Spam filtered per day
51,960 PNW email accounts
41.9 TB total size of all emails in the PNW email environment
Unlimited email storage