Student Respondus LockDown Browser/Monitor
Respondus LockDown Browser is a tool that prevents navigating outside a Brightspace test to search the web, print, copy or access any other applications during testing time.
The LockDown Monitor, is a camera tool that records testing sessions to flag unusual activity typically associated with cheating.
DOWNLOAD RESPONDUS LOCKDOWN BROWSER/MONITOR
If you are using a Chromebook or an iPad to take a LockDown Browser exam, it is important to contact your instructor to ensure the settings for the exam will permit you access from these devices. If the Chromebook/iPad settings are NOT enabled for your exam, you may not be able to access the exam. Connect with our Zoom Consultation Space for more help and assistance.
Getting Started Resources
Which Computer Labs Have this Tool?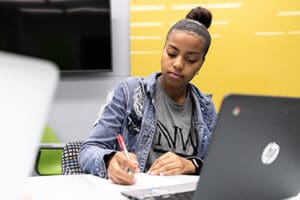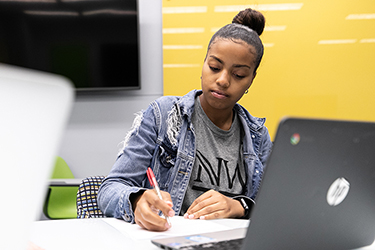 The following computers are available on campus and have LockDown Browser capabilities. These stations DO NOT have Monitor available. Contact the PNW Library to borrow a Dell computer for Browser & Monitor.
All Hammond Library Computer Labs
All Westville Library Computer Labs
Gyte 035, 040, 045 and 048
Any PCs present in lounges on either campus
Tech 054 (student lounge)