Optional Practical Training
Optional practical training (OPT) is work authorization that allows international students to legally pursue employment in their field of study in the U.S. for 12 months after completing their degree.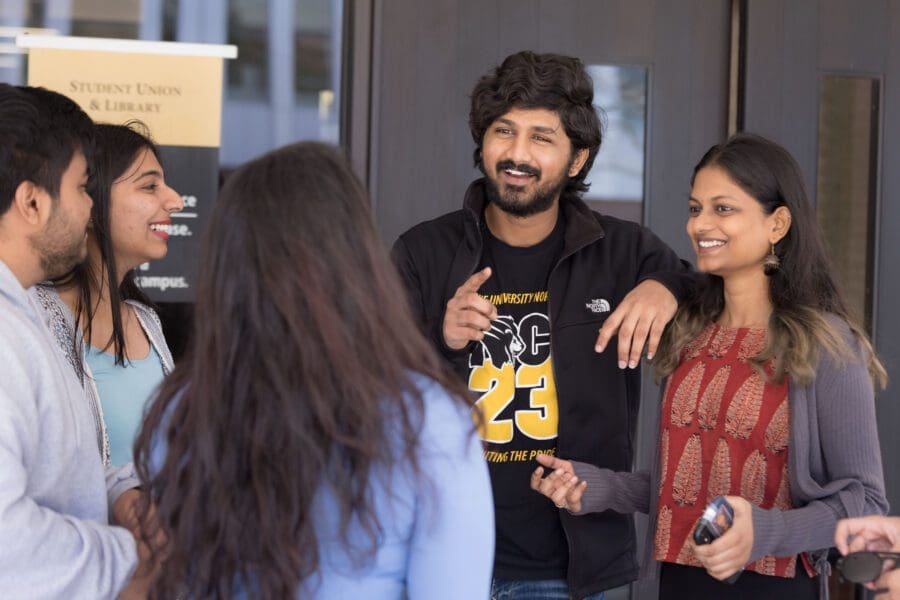 STEM OPT
STEM OPT Extension gives international students majoring in qualifying science, technology, engineering and mathematics fields of study an opportunity to apply for two years of additional work authorization.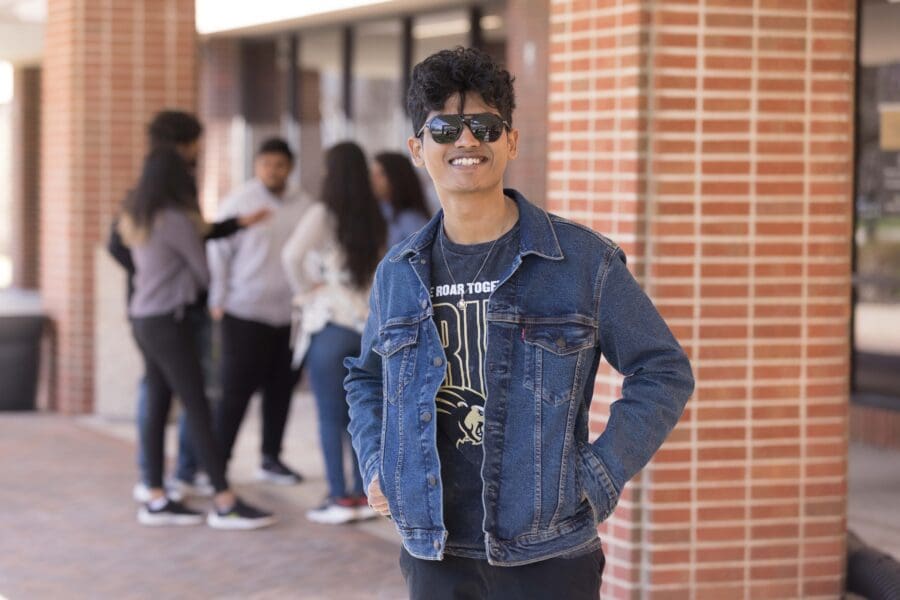 OPT and STEM OPT Extension: I-765 Guidelines
Read directions based on best practices to help you complete Form I-765 for an OPT or STEM OPT Extension application. This is guidance, not legal advice.
OPT Overview
OPT allows you to legally pursue employment in your field of study in the United States for 12 months after obtaining your degree.
You are still considered an F-1 visa student during OPT.
An approved I-765 petition (the form on which you apply for employment authorization) results in an Employment Authorization Document (the EAD card). The EAD card and employment help you maintain your lawful F-1 status.
All work that you accept during OPT is to be in your field of study. If not, it is unauthorized employment and jeopardizes your immigration status.
When Can I Apply?
You may apply for OPT no earlier than 90 days before graduation OR no later than 60 days following graduation.  OPT applications not received by the end of the 60 day grace period will not be approved.
If you apply after your program end date, you will not enjoy the full 12 months of employment eligibility.
Step 1: Select Your Start Date
Your employment authorization date can begin on the day following your program end date (listed in Section #5 on the first page of your I-20) through the 60th day after your program end date. For example, if your program ends on May 20, your start date can be as early as May 21 or as late as July 19.
Step 2: Gather your documents
Collect the OPT application packet from the ISS Office in LAWS 226
Choose the address where you want USCIS to mail your documents (receipt notice, approval notice and EAD card). You should use an address where you physically live. If you move, you are required to change the address without delay on the USCIS and the USPS websites.
Completed I-765 form either on paper or on-line application.
A job offer if available; If not, you are still eligible to submit your petition.
$410 check or money order payable to the U.S. Department of Homeland Security;

Write your SEVIS # in memo section. If you are unsure how to write it, please ask for help when you bring your documents to ISS.

Two passport-style color photos with a white background taken no earlier than 30 days before submission to USCIS

(write your name and I-94 number on back of photos).
Have them taken by at Walgreens, CVS, or at the US Postal Service.

Copies of the pages that include your biographical, program, and previous employment authorizations (CPT, OPT or OPT extension) of each previous I-20. Do not staple pages of I-20s together.
Photocopy of any previous EAD
Photocopy of biographical (picture) page of passport
Photocopy of most recent visa
Photocopy of most recent I-94 front and back or of electronic number from the U.S. Customs and Border Protection website.
Photocopy of SEVIS I-20 with OPT recommendation on page 2.

(Note: We will prepare the OPT recommendation I-20. You will not have this I-20 to turn in with your documents to us. It will be prepared after we review your documents and before you send it to USCIS.)

Optional Practical Training Proposed Employment Request – It is on this form that you will indicate the date you would like for your employment authorization to begin.
Optional Practical Training Certificate – This form, signed by your academic advisor, certifies that your expected program completion date is at the end of the current semester.
Step 3A: Complete the I-765
The I-765 contains the information USCIS will review to determine your employment eligibility. It is required to apply for OPT. Typing it is REQUIRED to ensure that the USCIS officer can read and enter all of the information correctly.
Click on OPT and STEM OPT: I-765 Guidelines for assistance to complete the I-765.
Step 3B: Complete the G-1145
The G-1145 is not required but its submission will allow you to receive the receipt number by email and text message before the paper copy is delivered to the ISS Office. It can be handwritten or typed.
Click on the link for the Form G-1145 from the U.S. Citizenship and Immigration Services website.
Step 4: Submit your documents to the ISS Office
Submit all of your documents for review by ISS staff. This will take no more than one week.
You will receive an email to collect your documents and mail them via the U.S. Postal Service to the appropriate address.
Frequently Asked Questions
Wait for your receipt which will begin with YSC followed by a series of numbers. Check the petition's case status on the U.S. Citizenship and Immigration Services website.
Continue searching for a position if you do not have one when you apply.
Keep in mind that you can only begin working once your I-765 petition has been approved, you have the EAD card in your hand, and the start date on the card has arrived.
You are required to change your address by completing each step below:
1. Send an email to iss@pnw.edu within 10 days of moving. This is an immigration regulation.
2. Mail a change of address card or use the USPS website usps.com. It will take up to 30 days for the change to take effect.
3. Complete the two step Online Change of Address system process at uscis.gov. You must have the I-797C receipt notice for your OPT petition (I-765) in order to make these changes.
Once you receive your I-797C receipt notice, you must use it to:
• Create a USCIS account at uscis.gov to receive processing information.
• Receive the USPS tracking number of your EAD card.
To learn the tracking and delivery information of your EAD card from the usps.com website, you must:
• Sign up for USPS Informed Delivery to receive delivery status notifications AND
• Use the USPS tracking number to arrange for pickup of your EAD card at a USPS location of your choice on a convenient date and time by selecting "hold for pickup"
OR
• Ensure that you will be physically present at the address listed in your USCIS petition record on the delivery date of the card. The USPS will deliver the document using the Signature Confirmation Restricted Delivery service. This means that you must be physically present to sign for the card on delivery.
What happens if I fail to do any of the above listed things?
You may lose the opportunity to serve OPT if your EAD card is undeliverable.
It will take from 90 to 150 days for USCIS to review your petition. If 90 days pass and your EAD card has not been issued, contact the ISS Office. A pending petition I-765 maintains your immigration status while you wait for the EAD card.
(Hint hint–It's time to report your employment!!!)
During your 12 months of OPT, USCIS allows you to be unemployed for 90 days without it affecting your immigration status. If you accrue more than 90 days of unemployment, USCIS will consider you out of status.
During OPT, you are still required to report any address OR employment changes within 10 days to the ISS staff.
If you never report your employment, we cannot update your SEVIS record so it will appear that you are not maintaining your status through work.
Working at least 21 hours per week in a position in your field is considered full-time during OPT.
Once you have submitted your application and your EAD card has been approved, you cannot cancel your OPT. Even if you only use a few months and then go back to school, you cannot cancel the remaining months of OPT.
Yes, you are eligible for 12 months of OPT after each higher level degree that you complete.
No, your OPT ends if you have been approved but depart the country without the EAD and a confirmation of employment letter or a job offer letter.
Yes, you must provide your unexpired F-1 visa, your I-20 endorsed for travel by an advisor within the past six months, your unexpired EAD, and your confirmation of continuing employment letter or your job offer letter. Ensure that the letter states whether you are traveling for business or vacation and your expected return date to work.
If you need a visa, you should take your I-20, your EAD card, and a letter from your employer that states the amount you are being paid and the date you are expected back at work. If you do not have a job or have been on OPT for more than 6 months, your chances of being granted a new visa are reduced. Remember, there is never a guarantee that you will get a new visa.
OPT is granted for 12 months. If you graduated with a degree in specific Science, Technology, Engineering or Mathematics (STEM) fields, you may be eligible to apply for STEM OPT before your EAD card expires. If you would like to work for a longer period, ask your employer about the possibility of applying for an H-1B or another temporary work authorization after you begin work. Don't wait until the OPT is over to do this. Your employer can begin the process 6 months prior to the end date.
Please read the information on the STEM OPT Hub page of the studyinthestates website, to determine your eligibility based on your program of study. Two major requirements are that you must be employed by a company using the E-Verify system and willing to develop an extensive personalized training plan in order for you to apply for this benefit.
If eligible, you may apply 90 days before your first 12 months of OPT end.