Looking forward to Fall Classes at PNW
June 25, 2020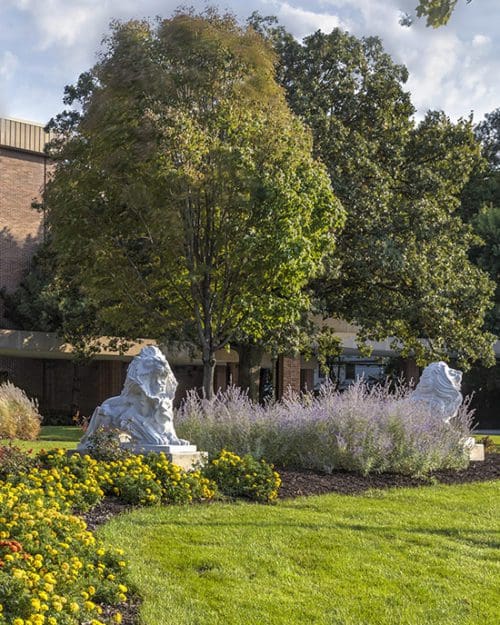 Dear PNW Student,
Purdue University Northwest is ready to give you a great educational experience in the Fall, even if it might look a little different than what we're used to.
The faculty are busy preparing fall courses and we are exploring ways to continue a lively student life, as we know that your college experience involves more than just attending classes.
I am writing today to share a bit more insight into what to expect over the next few weeks as we all plan for fall semester.
Recently the Safe Return to Campus Task Force communicated the four types of course formats that will be offered.
These courses are being designed to best support an engaging learning environment while ensuring the safety and well-being of our community. They are:

At the moment, we believe that about 25% of courses will be Online/Virtual, 50% Hybrid, and 25% Face-to-Face. How this impacts your schedule will depend on your major. While this is our expectation at the moment, there continues to be uncertainty due to COVID-19 and we are prepared to make adjustments as needed for the health and safety of our students, faculty, staff, and community.
What this means for you is that by mid-July, you will be able to view your updated schedule in MyPNW. Over the next two to three weeks, the class schedule will undergo changes as we adjust courses offered in the different formats to allow for proper social distancing. We ask for your patience during these two to three weeks: it will be a fluid process that will take time to update.
However, we expect the schedule updates to be completed by July 20. At that point, you will receive a personalized email that provides an overview of your course schedule. As more details become available, we will do our best to share them with you, your advisors, and your instructors.
Over the summer, we invite you to share your ideas and feedback for how to make this unusual fall semester the best it can be. The Student Government Association is hosting regular Town Hall virtual meetings. The next will be on June 30 at 1p.m. via Zoom. Please join your peers in helping to shape your collective PNW experience.
We are here for you and want to ensure you Power Onward toward your degree.
Sincerely,
Chris Holford
Provost and Vice Chancellor of Academic Affairs