Events
Events are managed within the main PNW site and can be broadcasted to sites across the multisite network.
Most PNW WordPress users will be able to contribute or submit Events within the main site. These submissions must be reviewed by Marketing and Communications prior to being published to the main site or broadcasted to subsites within the multisite network.
Key Fields

Enter the name of the event in this field.

The next field is the main field for the Event and it leverages the rich text or WYSIWYG editor. Click here to learn more about the rich text editor.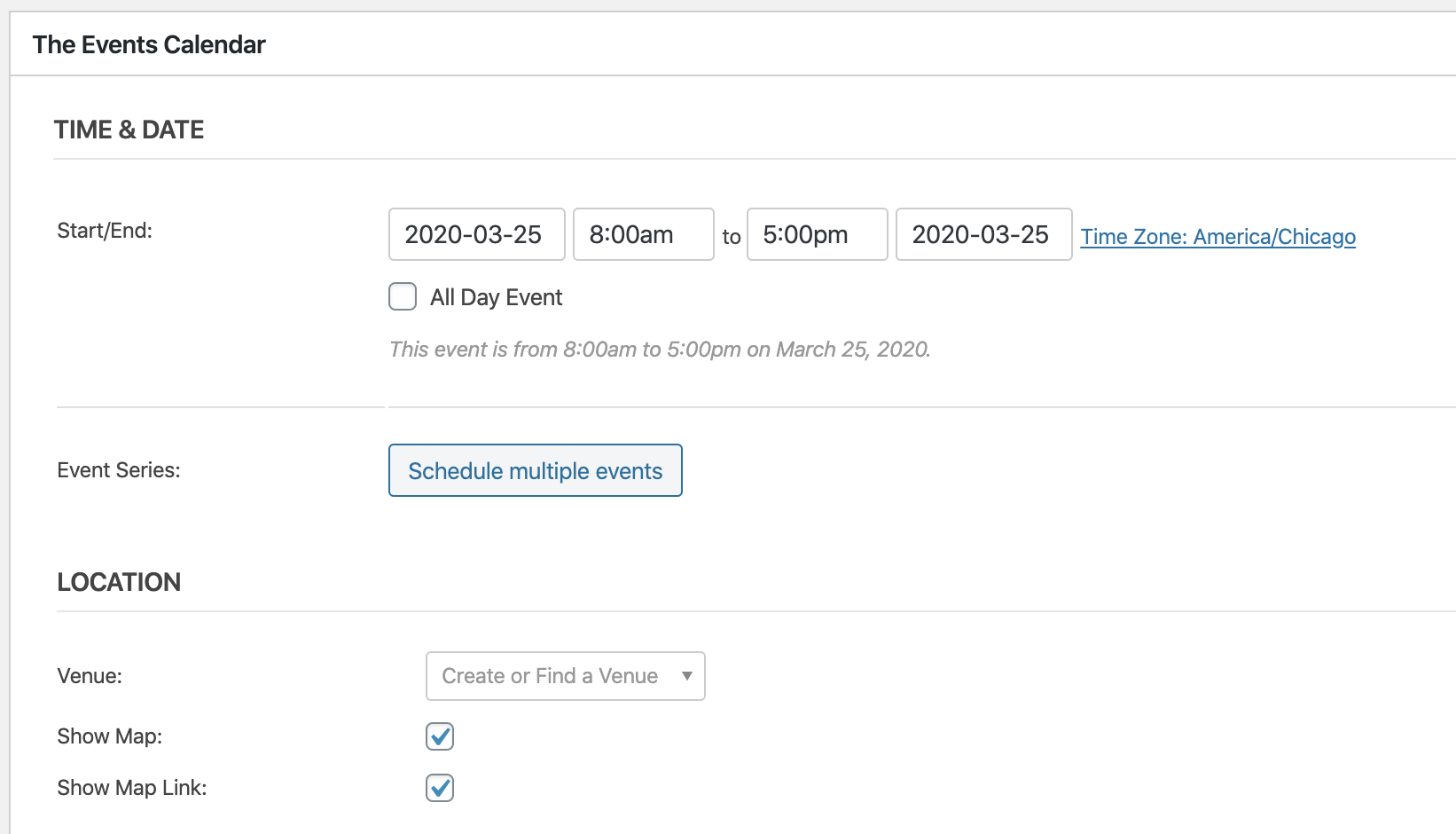 Select the Time & Date for the event here. If the event happens all day or over the course of multiple days, select the "All Day Event" check box. You can setup recurring events using the "Event Series" options.
Select the Location of the event using the "Venue" dropdown. The "Show Map" check box adds a Google map to the event detail page. The "Show Map Link" provides a link to Google Maps that allows the user to get directions to the event location.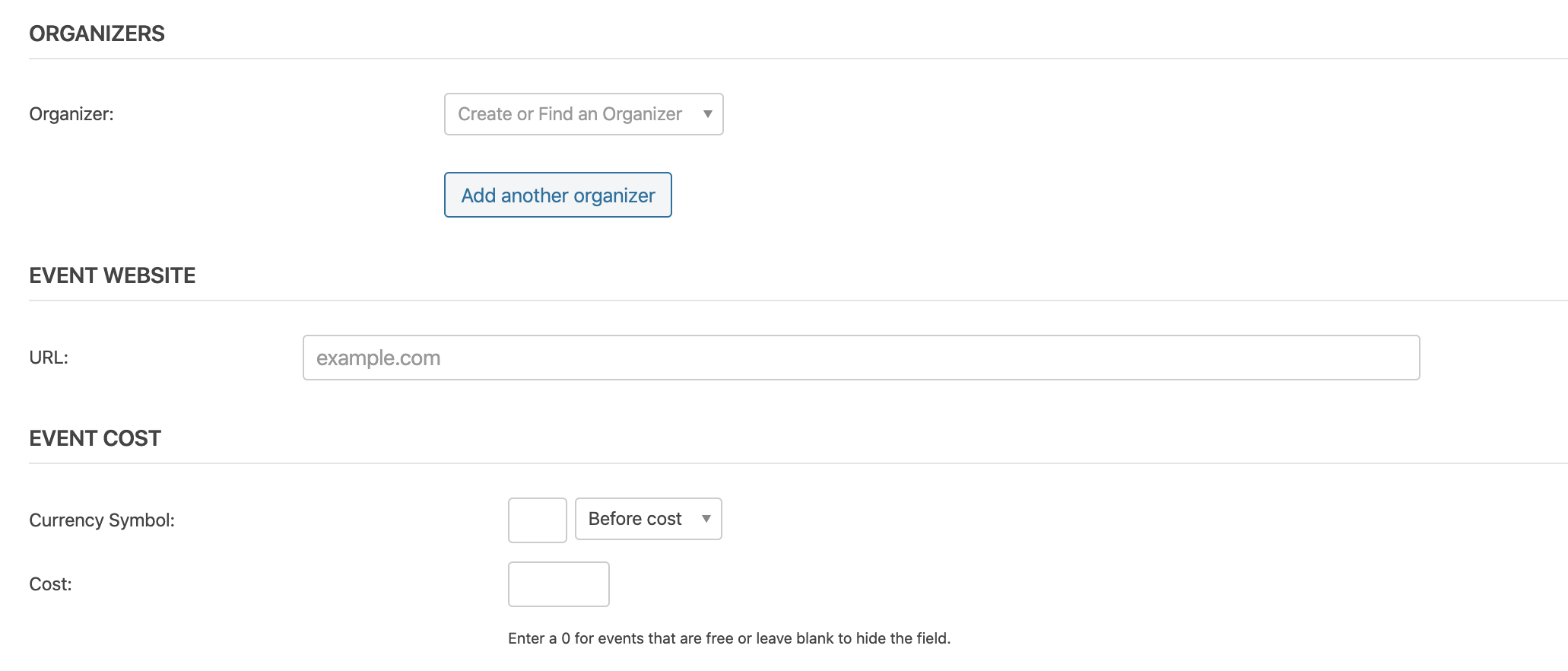 If the event has an organizer, select the person from the "Organizer" dropdown.
If the event has an external website, enter the URL here.
If the event has a cost, you can enter the details in the "Event Cost" fields.
All of these fields are optional, and they will not display on the event detail page if they are left blank.

Use this field to provide a brief description of the event (typically one sentence). This will be used to improve search engine results.
Additional Fields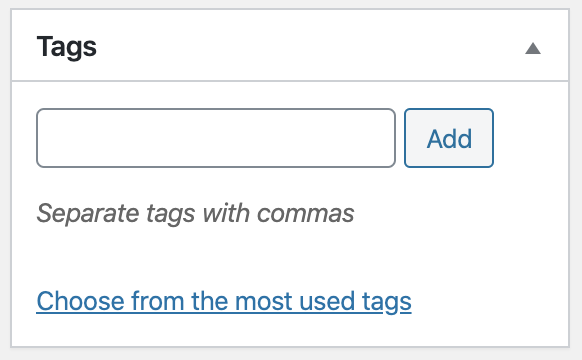 Add tag(s) to the event. These are used to help sort events in event listings across the site.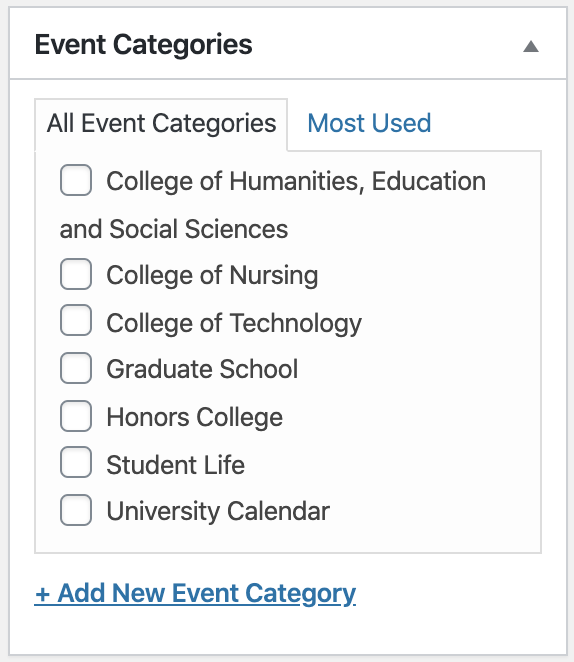 Categories act as sub-calendars and are displayed in the sidebar of calendar listing pages.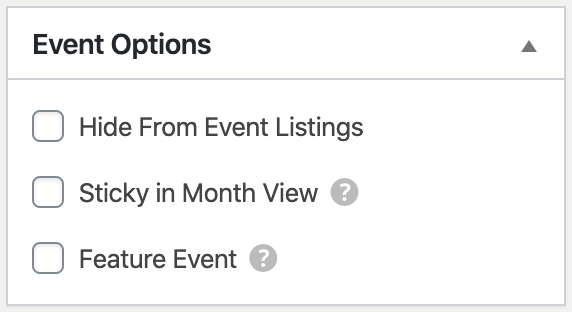 The Event Options allow you to change how the event is displayed. If you think you need to use one or more of these options, please contact the Marketing & Communications team.

You can select an optional Featured Image to display in event listings and on the event detail page.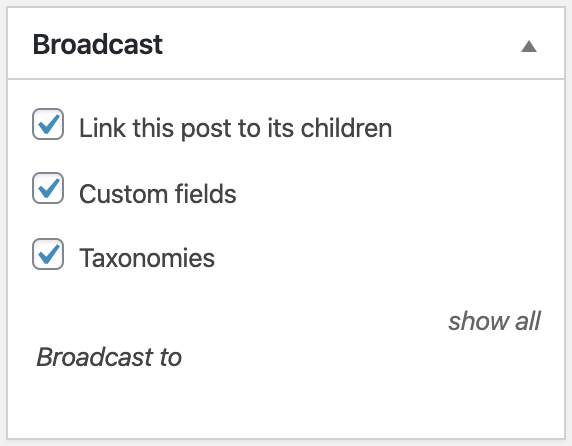 Events are created and managed on the main Purdue University Northwest site. The "Broadcast" options control how the Event is sent to other sites across the multisite network. When creating an Event, select your site to make sure the Event is broadcast to your site.