Navigating Through COVID – Resources and Tools
January 28, 2021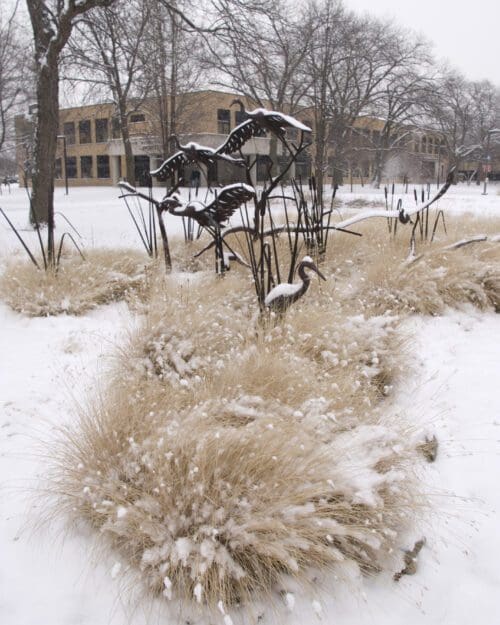 Dear Purdue Northwest faculty and staff,
The New Year brings with it a new beginning, and as we continue to navigate through the COVID-19 pandemic, things continue to change. COVID-19 continues to create challenges for Purdue Northwest faculty and staff, which is why the university is working to provide benefits, resources and tools to assist the PNW community as needs evolve.
While we are all experiencing uncertainty and competing demands for time, those in our community with family commitments and care-giving responsibilities are likely feeling acute challenges. Whether caring for children who are now eLearning from home, parents who are particularly vulnerable to COVID-19 or others in extended families or communities, caregivers especially are working in difficult conditions while trying to meet their personal and professional responsibilities.
In response, the University is providing the following resources and information for faculty and staff who are facing caregiving challenges.
Childcare
The Finding Off-Campus Care web page provides helpful information for finding a childcare provider. Also, The Child Care Resource Network offers a variety of resources, including help finding childcare. Individuals can fill out a form online and then The Child Care Resource Network will contact the individual/family to help find childcare in the community.
KinderCare facilities, offer Purdue employees a 10 percent discount. Individuals can search for a KinderCare facility near them by searching via Zip code on the KinderCare website. Drop-in care is available at any KinderCare nationwide and for full-time, part-time, temporary care or even one-day care. Parents schedule care by contacting the center or program directly. Drop-in care is on a space available basis by center.
Elder Care
Finding appropriate care for elders can be a difficult task. CareIndiana.org is a database of eldercare solutions for senior citizens. Resources provided span from elder law, home care and medical alert to veterans' benefits and everything in between. The purpose of this website is to educate the public and to provide, in one place, all of the available government and private services for eldercare.
Remote Work
Remote work continues to be an option for faculty/staff (wherever possible).  For more information, see the resources for working remotely webpage  and the resources for teaching during COVID
Flexible Schedules
Employees should speak directly with their supervisor to discuss their needs and the opportunity to work a flexible work schedule. As care-giving responsibilities or personal situations change, it is important for employees to keep their supervisors updated.
It is important to have open communication to ensure the flexible schedule meets both the needs of the employee and business needs of the department. Supervisors and department heads are encouraged to be as flexible with employee work schedules, especially during this unprecedented time.
Leaves
Emergency Leave and Emergency FMLA Leave have been added to help cover COVID-related leaves. While the Families First Coronavirus Response Act (FFRCA) federal program has expired, Purdue is extending this benefit through March 31, 2021, for employees.
Employees may use their available paid-leave balances for COVID-related leaves; once that time is exhausted, employees can utilize any remaining FFCRA balances they may have. Employees who have exhausted all paid-leave options can move into an unpaid status.
Mental Health Resources
Life can be challenging, especially during these trying times.  Purdue Northwest offers an Employee Assistance Program (EAP) for our employees and their families.  Receive up to 10 free visits with a counselor. Visit the Employee Assistance Program website to learn more.
Additionally, Purdue West Lafayette has compiled a number of excellent  mental health resources.
Tutoring Resources
Finding tutoring resources has been noted as an area of concern by PNW employees. To help we are sharing the following online resources, which may be useful:
Khan Academy
Offers courses / assistance in math, grammar, science, history, SAT®, AP® and more.
Parents Challenge
Provides parents information regarding what education options are available and how to pursue them.
AskRose Homework Help
Rose-Hulman Institute of Technology's AskRose Homework Help is a free math and science tutoring service for students in grades K-12.
Sylvan Learning
Offers personalized tutoring, academic coaching, advancement and test prep and more.
Information Specific to Faculty and Instructors
Teaching Support
The Center for Faculty Excellence and the Office of Instructional Technology at Purdue Northwest provide a variety of support for instructors.
Care.com
As an added resource for Purdue employees, Care.com is available as a customized portal and free membership for Purdue employees.  Faculty and staff will be able to search and find affordable caregivers – including childcare, senior care and pet care – along with other services such as tutoring, housekeeping services and more.
More information
Have questions? Contact Human Resources at (219) 989-2251 or hr@pnw.edu