Adam W. Rengstorf, Ph.D.
Associate Professor of Physic and Astronomy
Director of the Northwest Indiana Robotic (NIRo) Observatory
Interim Chair, Department of Chemistry and Physics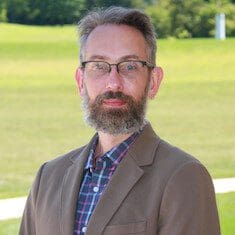 Introduction
Adam Rengstorf teaches all levels of physics lecture and lab, gen-ed, astronomy and upper-level astrophysics courses. He also oversees all observing campaigns and undergraduate research projects at NIRo Observatory.