Bill Baginski, M.B.A.
Engineering Career Advisor & Internship Coordinator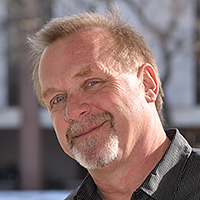 Introduction
Bill has worked at PNW since 2004 and currently advises for Mechanical Engineering, Civil Engineering, and Mathematics & Statistics/Data Science. He enjoys advising because it's an opportunity to help others find their path towards their goals and walk with them for part of their journey.
Bill loves working at PNW because "It's the students and community!"
Make an advising appointment with Bill
Hobbies
Camping
Hiking
Kayaking and fishing (and anything else outdoors)
Fun Fact
Bill is a pretty good cook!