Chien-Chung Chen, Ph.D., P.E.
Associate Professor of Civil Engineering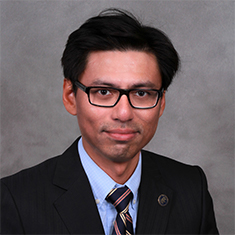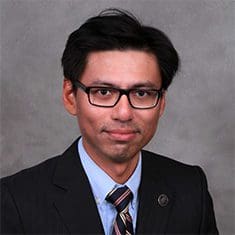 Introduction
Chen is an Associate Professor in Civil Engineering. His teaching and research interests lie primarily in structural engineering. Also, he is the faculty advisor of the ASCE student chapter at PNW.
Research Overview
Chen's current research interests include axial and flexural behavior of concrete encased composite members, axial behavior of concrete filled steel box columns, self-healing concrete and structural health monitoring.
I became a structural engineer because I wanted to design structures, such as buildings and bridges, that are safe, economical, and sustainable—structures that harvest energy efficiently and use limited natural resources effectively.
Select Publications
Wu, M.-C., Chen, C.-C., and Chen, C.-C. Size effect on axial behavior of concrete-filled box columns. Advances in Structural Engineering 21(13): 2068-2078. 2018.
Chen, C.-C., Chen, C.-C., and Shen, J.-H. Effects of steel-to-member depth ratio and axial load on flexural ductility of concrete-encased steel composite columns. Engineering Structures 115: 157-166, 2018.
Chen, C.-C., Chen, C.-C., and Hoang, T.T. Role of concrete confinement of wide-flange structural steel shape in steel reinforced concrete columns under cyclic loading. Engineering Structures 110: 79-87. 2016.