Dado, MFA
Visiting Professor in Communication and Creative Arts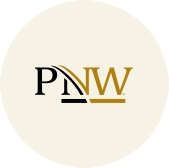 Introduction
Dado is currently a visiting instructor in the department of Communication and Creative Arts with work extensively in Chicago as an award-winning theater director and visual artist.
My two cats jumped out of the 4th floor window when I was living in Hollywood during a big earthquake. And they lived! I have lived all over Los Angeles, Chicago and Northwest Indiana. I have a terrible fear of blimps. I am usually found in the Old Town Neighborhood of Chicago, where I am an ensemble member at A Red Orchid Theatre.
Teaching Focus
Dado is a conservatory trained actor, turned director, turned visual artist, and also a professor. An artistic jack of many trades, Dado is often focused on objects, gesture, analysis and cake.