Daniel M. Dunn, Ph.D.
Professor of Communication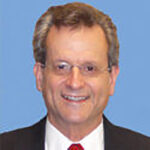 Introduction
Dunn's current role as a Professor of Communication is to teach a variety of courses for the Department of Communication & Creative Arts, both undergraduate and graduate.
I run every day, work out with a personal trainer, and I am an extremely nutty eater.
Select Publications
Dunn, Daniel M. and Goodnight, Lisa J. Communication: Embracing Difference. 5th ed. New York: Routledge, c2020.
Teaching Focus
I love teaching about the relationship between media and politics, as well as leadership development.
Previous Roles
After serving as an administrator in a variety of dean level positions, I returned to the classroom.