David Pratt, Ph.D.
Associate Professor of Education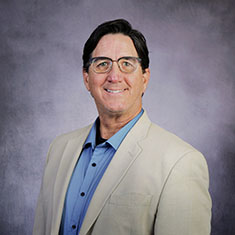 Introduction
David Pratt is a professor who specializes in the preparing K-12 preservice teachers in effective uses of assessment and educational technology.
He has won several teaching awards including the Teaching Incentive Portfolio in 2017 and the Outstanding Teacher Award in 2018. Pratt serves as a peer coach for faculty through Purdue Northwest's Center for Faculty Excellence.
Pratt's background in educational psychology involved a focus on assessment and evaluation. His past research studies have used a mixed methods approach of both qualitative and quantitative analysis. His publications and presentations focus on the impact of constructivist uses of technology and assessment. He served as the Co-PI and Evaluator for many NSF sponsored projects such as NSF SFS Capacity Building, NSF Cyber Corps and NSF TUES at PNW.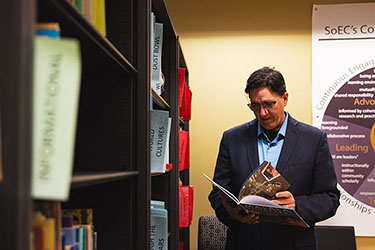 Pursuing Your Curiosity
David Pratt, associate professor of Education, has dedicated his career to students' academic success from kindergarten to college, initially as a public school teacher and now as a university professor.