Dell Bannister Dumas
Academic and Student Success Advisor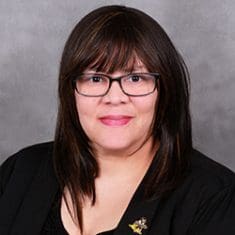 Introduction
Dell has worked at PNW since 2006 and currently advises for College of Nursing. She enjoys advising because it allows her to have a significant positive impact on a student's entire college journey – from admission to graduation.
Dell loves working at PNW because "… We are a close-knit community that supports each other personally and professionally."
Make an advising appointment with Dell
Hobbies
Attending Korean pop music (KPOP) events and concerts
Traveling with her daughter, Whitney, and their two Chihuahuas, Macy Moo & Madeleine
Fun fact
Dell learned to read music at age 6 and has played four instruments in school bands!