Donna L Whitten, Ph.D.
Associate Professor of Accounting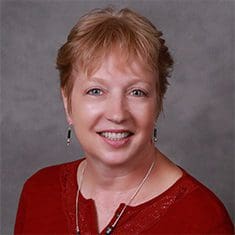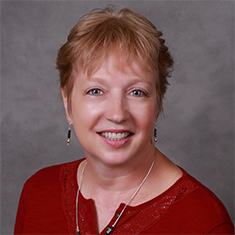 Introduction
Donna Whitten teaches accounting courses from introductory to upper level. Her research includes the CPA exam, active learning strategies, critical thinking skills, sense of belonging, mentoring, investor sentiment, accounting reporting standards, goodwill, CEO compensation and cash flows.
Research Overview
Accounting is a well-established, well-organized profession central to contemporary business and financial activity. Whitten's research interests includes examining the effect the accounting profession has on the conduct of business and markets, and the individuals in the profession and in higher education. In addition, her research explores factors that impact student learning and persistence.
When I first started teaching, part-time, I was working full-time as an accountant. I quickly realized that I would rather switch things around. Currently, I teach full-time and I do some consulting with a fabulous agency. The balance is perfect and I feel lucky to have been able to pursue my career in accounting in this manner.
Select Publications
Whitten, D., and Brahmasrene, T., "Accounting Reporting Standards: Attitudes toward cash flow reporting and the impact on share price," International Journal of Critical Accounting, Volume 11, Number 1, 2019. (4% Cabell's acceptance rate).
Whitten, D., James, A., and Roberts, C., "Factors that Contribute to a Sense of Belonging in Business Students on a Small 4-Year Public Commuter Campus in the Midwest" Journal of College Student Retention: Research, Theory, & Practice, DOI: 10.1177/1521025117726520, Link: http://journals.sagepub.com/toc/csra/0/0 and http://journals.sagepub.com/doi/abs/10.1177/1521025117726520, 2017, August (24% Cabell's acceptance rate).
Whitten, D. "Mentoring and Work Engagement for Female Accounting Faculty Members in Higher Education" Mentoring and Tutoring: Partnership in Learning, Volume 24, Issue 5, 2016 (20% Cabell's acceptance rate).
Teaching Focus
Whitten's goal is for class to be interactive. In intro courses, she gives students opportunities to speak more casually. As students move through the accounting curriculum, there are more in-class, peer-to-peer assignments. Finally, upper level courses are project driven, both group and individual. The goal is to make learning accounting fun and interactive, while moving toward higher order thinking skills
Previous Roles
Prior to joining PNW, Whitten taught for three years part-time. She worked as an accountant, accounting director and controller for a non-profit, a steel processor, a service provider and a small public accounting firm. The range of these experiences still contributes to her teaching.