Tantatape Brahmasrene, Ph.D.
Professor of Finance and International Business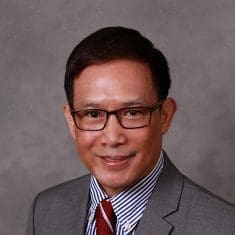 Introduction
I teach finance, international business and management. I enjoy presenting papers at conferences and have been published in refereed journals. I also currently serve on the Promotion and Equity, Diversity & Inclusion committees.
Research Overview
My research interest lies in the areas of international business, applied finance and economics, employing both cross sectional and time series data techniques.
I travel around the globe far from the familiar and led Purdue University's first study abroad from southern to northern Thailand for three weeks. I have visited every continent in over 100 countries. The uttermost part of the world for me is Antarctica.
Select Publications
I have presented numerous papers at conferences and published in refereed journals.
For further information, please refer to:
Teaching Focus
International Business
Managerial Decision Analysis with Web-Based Simulation
Financial Management
International Finance
Investment Management
Previous Roles
Expert License Certificate from the Independent Agency for Accreditation and Rating, Kazakhstan 2012–2017
The J. William Fulbright Senior Scholar, 2001 Thailand
The J. William Fulbright Senior Specialist: 2015 Turkmenistan, 2007 Kazakhstan, 2003 Thailand