Ezra Mutai, Ph.D.
Assistant Professor of Food and Nutrition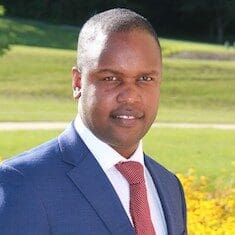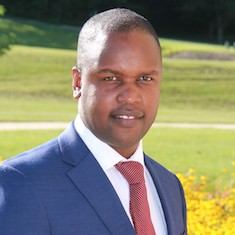 Introduction
Ezra K. Mutai is an Assistant Professor of Food and Nutrition at the White Lodging School of Hospitality and Tourism Management, College of Business at Purdue University Northwest.
Research Overview
Mutai's research interests include understanding the role of bioactive food compounds in health and diseases, as well as how diet influences the gut microbes and human health. His long-term research goal is to develop targeted dietary interventions for disease prevention and/or treatment of obesity-related diseases. His research has been published in top peer-reviewed scientific journals.
Select Publications
Zhou F, Ebea P, Mutai E, Wang H, Sukreet S, Navazesh S, Dogan H, Li W, Cui J, Ji P, Ramirez DMO and Zempleni J (2022) Small Extracellular Vesicles in Milk Cross the Blood-Brain Barrier in Murine Cerebral Cortex Endothelial Cells and Promote Dendritic Complexity in the Hippocampus and Brain Function in C57BL/6J Mice. Frontiers in Nutrition; Nutrition, Psychology and Brain Health. 9:838543 
Mutai, E., Ngu, A. K. H., & Zempleni, J. (2022). Preliminary evidence that lectins in infant soy formula apparently bind bovine milk exosomes and prevent their absorption in healthy adults. BMC Nutrition, 8(1), 1-6.
Mutai, E., Ramer-Tait, A. E., & Zempleni, J. (2020). MicroRNAs in bovine milk exosomes are bioavailable in humans but do not elicit a robust pro-inflammatory cytokine response. BMC ExRNA, 2(1), 1-9.
Teaching Focus
Mutai's teaching focuses include Essentials of Nutrition, Food Safety, Sanitation and Health. His goal as a teacher is to emphasize the relevance and usefulness of the course material for understanding the real world situations. He hopes that his students come to see the course concepts as part of a toolkit for navigating the world so that learning extends beyond the classroom.
Lionhearted Leaders: Ezra Mutai
Ezra Mutai's classes focus on using case studies and problem sets so students can engage in the problem-solving process either as an individual or in a group which allows them to apply the concepts they have learned in solving real-life situations.