Harvey Abramowitz, Eng.Sc.D
Professor Emeritus of Mechanical Engineering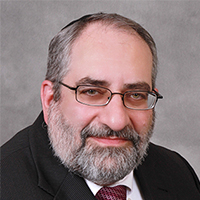 Introduction
Harvey Abramowitz teaches materials courses on both the undergraduate and graduate level. He is also the advisor for the NASA Human Exploration Rover competition teams.
Research Overview
Areas of Research Interest
• 3D Visualization of Ternary Phase Diagrams
• Cryogenic treatment of tool steels
• Properties of lead free solders
• Treatment of metal bearing wastes for metal recovery
• Development of nonpolluting processes for metal production
Select Publications
Abramowitz, H., "The NSF S-STEM Program 2010-2014 at Purdue University Northwest," Proceedings of 2019 Annual ASEE Conference, Tampa, FL, June 2019.
Shen, H., Abramowitz, H., Moreland, J., and Zhou, C., "Visualization of Ternary Phase Diagrams Using Mobile Applications and 3D Printed Models," Proceedings of AISTech2015, Cleveland, OH, May 2015.
Abramowitz, H. and Y. Sun, Y., "Characterization of the Municipal Solid Waste for the State of Indiana" – Final Report to Indiana Department of Environmental Management – May 25, 2012. (165 pages) Link: http://www.in.gov/idem/recycle/
Teaching Focus
Teaching focuses are Materials Science and Engineering, Freshman Introductory Courses and Waste Management.
Why I became an engineer…
So why did I become an engineer? I was interested in math and science from an early age and I remember spending hours playing with an Erector Set when I was six years old. I even designed my own simple rocket launchers from the parts! I was also influenced by watching my father, who was a professor of electrical engineering, fix just about anything. I majored in Materials Science after hearing a talk about how the next generation of materials would be designed by the manipulation of atoms.
What engineers can do to make a difference…
The one thing I learned quickly as an engineer is that the amount of technical knowledge is vast and that one person knows—or owns—only a fraction of it. To solve an engineering problem in today's global society usually takes a group effort, and so I learned to work on teams. And I also learned that to be a really good engineer, you have to "keep up" with technology and other developments in your field—and become a lifelong learner.