James Hysell, M.A.
Continuing Lecturer, History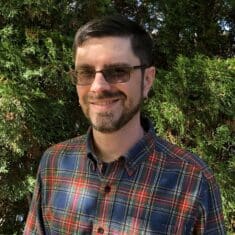 Introduction
James Hysell teaches European and Asian history from the ancient to modern periods.
Research Overview
Hysell's research is primarily focused on gender and violence in Victorian Britain. Recently, he has worked on the mythologizing of Jack the Ripper and has researched punk culture and its continued persistence globally.
Teaching Focus
Hysell offers classes on Europe and Asia, as well as Research and Writing. Students will experience dynamic discussions and focus on primary sources.