Julia L. Rogers, D.N.P., APRN, CNS, FNP-BC, FAANP
Assistant Professor
Introduction
Julia Rogers is an Assistant Professor in the College of Nursing. Her teaching focus is game-based learning, pathophysiology, and nursing faculty orientation. Her research focus is the B.R.I.D.G.E.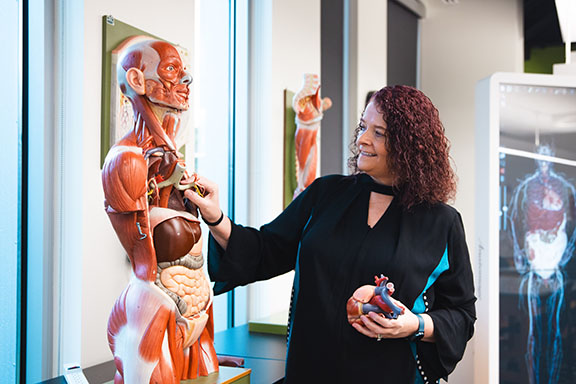 Inspiring the Next Generation
Julia Rogers, assistant professor of Nursing, explores the intricate world of the human body and the path to disease by integrating augmented reality into learning.