Kenneth Bronowski, M.A.
Continuing Lecturer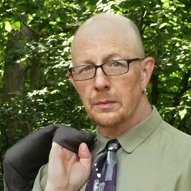 Introduction
Ken Bronowski has a Bachelor of Arts and Master of Arts degrees in Communication from Purdue University Calumet. Current role at PNW is as a Continuing Lecturer, specializing in electronic media production. Key responsibilities are teaching production classes and upkeep of radio, recording and TV studios.
I collect vintage guitars as a lifelong passion. I also studied guitar design and making for three years under luthier, Milan Opacich, 2004 NEA National Heritage Fellow and inductee to the Tamburitza Association of America Hall of Fame. I have made numerous acoustic and electric guitars over the past 20 years. To me, guitars are functional art.
Teaching Focus
Key teaching focuses include a student-centered approach to teaching, taking into account the wide variety of manners in which individual students learn. Also, availability to students outside of the classroom in casual environments, where they can feel comfortable freely sharing issues and problems.
Previous Roles
Experiential involvement with media production, photography and graphic design through the position of Manager of Video Production, Photography and Design for NiSource.
Ken stays active in the local music scene as a regular performer of rock, jazz and blues music and by producing numerous original music projects. He is also an active organizer and participator in numerous local not-for-profit charity concerts.