Kenneth Jackson, Ph.D., H.S.P.P.
Executive Director, Counseling center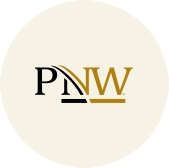 Introduction
Dr. Jackson received his Ph.D. in Counseling Psychology from the School of Education at Loyola University Chicago. He also holds a M.A. from Northeastern Illinois University Chicago in Community and Family Counseling. His B.S. degree is from Indiana Wesleyan University in Art Education.
Dr. Jackson has experience working with individuals experiencing life transitions, mood disorders, adjustment disorders, loss and grief, and relationship concerns. Dr. Jackson's work incorporates a developmental perspective, targeting various aspects for change, growth and development within a cognitive behavioral framework.
Dr. Jackson is a National Certified Counselor, N.C.C. with the National Board for Certified Counselors, and is a member of American Psychologist Association, A.P.A., and American Counseling Association, A.C.A. Dr. Jackson also provides training and clinical supervision for Counselors in Training during their clinical practicum and internship experiences.