Lee Artz, Ph.D.
Professor, Media Studies
Director, Center for Global Studies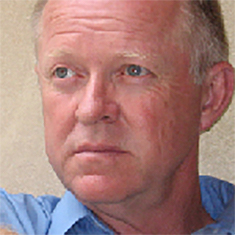 Introduction
Lee Artz is a professor of media studies and the director of the Center for Global Studies at Purdue University Northwest.
Research Overview
Political economy of media production
Analysis of media news and entertainment content
Relation between public interest and media industry
Investigation of media framing of international events
Media contribution to mass consent for social order
I am a former steelworker and machinist. My union contract funded my Masters in Communication. I use experiences from H.S. and AAU Basketball Coaching (in Chicago and Michigan) to organize my classes.
Select Publications
Pink Tide: Media Access and Political Power in Latin America Global Entertainment
Media: A Critical Introduction Article.
The Political Economy of Attention: Global News Agencies and the Destruction of Democracy.
Teaching Focus
Media and Popular Culture (including Disney, superheroes, telenovelas, etc.)
Global Entertainment
Global Media Communication and Democracy
Previous Roles
NCAA Faculty Athletic Representative
PNW Director, Graduate Studies, Department of Communication
Faculty Advisor, Lambda Pi Eta
Communication Honor Society Faculty Advisor
Students for Justice in Palestine
Faculty Advisor, Union for Democratic Communication