Lisa Hollingsworth, Psy.D.
Associate Professor of Education
Program Coordinator of Counseling and Professional Education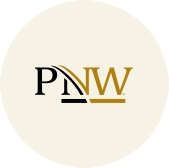 Introduction
Lisa Hollingsworth is the program coordinator for the graduate counseling programs. She teaches courses in all of the program areas and researches in the area of existential approaches to counseling.
Research Overview
Hollingsworth has presented her research nationally and internationally and is published in the areas of logotherapy and addictions. Her main areas of interest in research are in existential and mindfulness approaches to counseling.
I am an avid music fan! I have recently learned to play drums, which was a dream I had as an adolescent but never had the opportunity to try. I am definitely still learning, but I have a great time playing. I also greatly enjoy traveling with my spouse, nationally and internationally.
Teaching Focus
Diagnosis and Treatment Planning
Multicultural Counseling
Theories and Techniques of Counseling
Counseling Children and Adolescents
Human Development
Psychological Assessment
Previous Roles
Previous to coming to PNW, Hollingsworth taught students with multiple disabilities at the elementary level. She also taught in behavioral sciences at PNW as a visiting instructor before being hired in the school of education.