Lisa Hopp, Ph.D., RN, FAAN
Dean & Professor, College of Nursing
Director, Indiana Center for Evidence Based Nursing Practice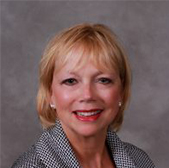 Introduction
As dean of the College of Nursing, my role is to bring a vision for advancing nursing practice and to facilitate, support and ensure resources for faculty and staff to realize this shared vision.
Research Overview
I have had two areas of research. First, I worked with patients and health people to determine respiratory muscle function and was funded for projects from the National Institutes of Health. More recently, my research and scholarship has focused on how to move research into clinical practice. In other words, how to do nursing practice "right" using the evidence, expertise and patient preferences.
I have aspirations to write a series of children's' books when I retire that tell the stories of the excitement and authentic image of nursing. I grew up in a small town in Iowa and still appreciate the lessons learned, my work ethic and sense of community from my first 18 years.
Select Publications
Hopp, L.J. & Rittenmeyer, L. (2015). Review and synthesis of completed research through systematic review. Western Journal of Nursing Research Introduction to Evidence Based Practice: A Practical Guide to Nursing, by Hopp and Rittenmeyer, FA Davis Hopp, L.J. (2014). Developing a robust evidence base for nursing. Nursing Clinics of North America
Teaching Focus
Pathophysiology and physiology for advanced practice nursing
Systematic Review methods Nursing research methods
Adult-Gerontology Clinical Nurse Specialist practice
Previous Roles
Professor, College of Nursing (joined PNW in 1992)
Teaching and Research Assistant College of Nursing University of Illinois at Chicago Staff nurse, Rush University Medical Center, Chicago