Meg Bergin Rincker, Ph.D.
Professor of Political Science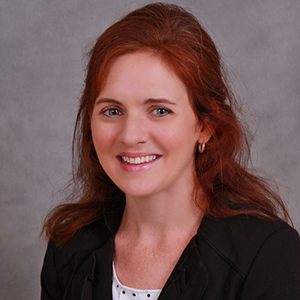 Introduction
Professor Rincker is a professor of political science at PNW. She is faculty co-sponsor of Pi Sigma Alpha, the Political Science club, for Model United Nations and Model Illinois Government team at PNW.
Research Overview
Rincker has written many articles on gender and political ambition, qualitative research methods, gender and candidate quotas, health policy, and the effect of family ties on running for executive office. Her book on women's representation and decentralization included original fieldwork and interviews with politicians and women's organization leaders in the United Kingdom, Poland and Pakistan.
I love to cultivate political ambition and more broadly, success in my students. Therefore my courses feature a lot of experiential learning where you will do public speaking and learn parliamentary procedure. I teach zumba/cardio fitness because to be confident in speaking to others you must cultivate confidence in yourself.
Select Publications
Blood is Thicker than Water: Family Ties to Political Power Worldwide. Historical Social Research. 2018. Vol. 43 (4): 54-72.
Empowered by Design: Decentralization and the Gender Policy Trifecta (Temple University Press 2017).
Greening the Olympics: Political Economy, Sustainability and Competition in the Modern Olympic Games (forthcoming 2022).
Teaching Focus
International Relations
Model United Nations
Gender and Politics
Politics of the Olympics
Public Policy
Previous Roles
Rincker held a Dunn Fellowship in the Illinois Governor's Office for a year after finishing undergrad. After graduate school, she taught at Illinois Wesleyan University (2006-2008). She served as Faculty Advisor for Student Government Association at PNW.