Michael J. Connolly, Ph.D.
Professor of History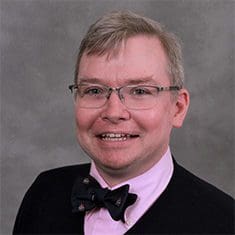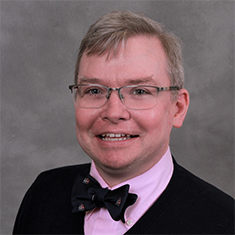 Introduction
Michael J. Connolly is professor of history in the department of history and philosophy. His teaching and research involve the politics and political economy of nineteenth century America.
Research Overview
Connolly's research concentrates on two areas: antebellum American politics and New England intellectual history, with particular emphasis on conservative ideas.
He is currently working on two books, a biography of President James Buchanan and the history of American Jacobitism in the Victorian Era. He also writes a monthly essay on American history for the online journal Imaginative Conservative.
In high school and college, I worked as a tour guide at the House of Seven Gables in Salem, Massachusetts. I also worked one summer as a US Park Ranger at the Salem Maritime National Historic Site and dressed up as Nathaniel Hawthorne for their July 4 celebration. Lots of fond memories of the Witch City!
Select Publications
Franklin Pierce, Political Protest, and the Dilemmas of Democracy. Imaginative Conservative, 9 January 2019.
Were the Salem Witches Justly Hanged? Voegelin View, 31 October 2018,
History has rendered its verdict upon him: The Franklin Pierce Statue Controversy, Journal of the History of the Gilded Age and Progressive Era, Vol. 12, 2 (April 2013), 234-259.
Teaching Focus
Connolly teaches a diverse number of classes, reflecting his interests in American railroads, the Industrial Revolution, New England, the history of conservatism and World War I.
He also uses multiple methods to teach, including traditional lecture, distance learning, discussion and seminars and even in-depth role playing games.
Previous Roles
Chair-Elect, Purdue University Northwest Research Board
Monthly Contributor, Imaginative Conservative
Co-Editor, Praeger Book Series on American Political Culture Community
Archivist, Society of St. Paul the Apostle (Paulist Fathers)