Michael L. Mick, Ph.D.
Associate Professor of Information Systems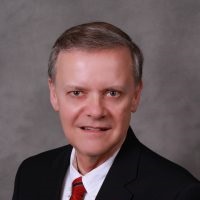 Introduction
Michael Mick teaches introductory through advanced courses IS, software, web and database development and leads the intro course, with books and materials for other instructors in the College of Business.
I was a pre-med, chem/physics major for three years when I became intrigued by computers after taking an introductory course. It met my desire for a career which would help others, be interesting, allow me to continue learning new things and provide sufficiently for raising a family. This field continues to satisfy each of these concerns and more!
Select Publications
2018 Mick, M., Conners, S. E., "Peering Through the Portal: An Investigation into Threshold Concepts in Web Development", International Journal of the Academic Business World, vol 12, issue 1, pp 9-14
Teaching Focus
Michael's teaching focuses on more technical aspects of IS, including software development and database development. He likes to help students think logically and see computers as useful tools, not "magic boxes." He wants them to think about innovative and ethical usage of computing, in all forms, and how computing can benefit any business, for-profit or non-profit, and their customers.
Previous Roles
Prior to joining the university, Michael held successive positions in computer operations, management and software design and development. Areas of development involved business systems, healthcare systems and telecommunications.