Oliver Camacho, Ph.D.
Assistant Professor of Counselor Education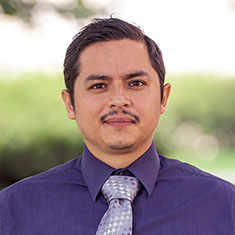 Introduction
Oliver Camacho is a culturally responsive educator who teaches courses for both school counselors and mental health counselors in the School of Education and Counseling.
Research Overview
My research focuses on culturally sustaining practices that assist school counselors, undocumented students' mental health, and LatinX mental health. I lean towards utilizing a mixed methods approach in a transformative and emancipatory framework. My research seeks to empower others through community-based research practices and create systemic change through policy and reform.
I am a first-generation educator, activist and immigrant mental health researcher.
Teaching Focus
Theories and Techniques of Counseling Laboratory
Introduction To School Counseling
Research in Counseling
Previous Roles
Prior to PNW, I was a school counselor and mental health counselor. I served diverse schools and communities in and around the Chicagoland area. I enjoy working with bilingual populations because there is a language gap for those who need to access mental health.